Who Is Brad Laird?
Brad was the resident mandolin player with the bluegrass group, Pony Express, which he founded in college (ABAC) in 1979. He also played mandolin with the Atlanta bluegrass group Cedar Hill for 26 years beginning in 1983. He is presently the bass player with The Pluck Tones.
Other bands which Brad has performed with include The Incorrigible String Band (bass), The Bluegrass All-Stars (mandolin), The Slackey Family Band (mandolin & electric mandolin), Whoa Nelly (mandolin), Super String Theory (banjo), The Rex Mill Ramblers (banjo, pedal steel, guitar), The Curtis Jones Band (bass), and The Mosier Brothers Band (bass).
He has recorded several albums, has been a mandolin, banjo, upright bass and guitar teacher since 1982 and is a former member of the Atlanta Mandolin Society Orchestra in which he played mandola and mandocello. Brad has built several mandolins and a wall full of old-time fretless banjos over the years.
Brad has written over a dozen bluegrass instruction books including the popular Mandolin Master Class and The Mandolin Handbook. He is a songwriter and has composed over 50 bluegrass songs and instrumentals. Brad has written and "starred" in over 80 instructional videos and DVDs.
Brad was inducted into the Hall of Honor of the Atlanta Country Music Hall of Fame in 2004. He is a charter member of The Ancient Order of the Mandolin and served as their first M.E.M.
In an effort to simplify his life, Brad and his family made the decision to relocate to a small farm near Americus, Georgia. In addition to his performing and teaching, is a video editor, author, piano tuner and technician, homebrewer, flintknapper, pecan picker, gardener and tends a flock of laying hens and two donkeys.
---
Brad is now accepting students in the following areas of interest:
• Mandolin
• Bluegrass Banjo
• Clawhammer Banjo
• Upright Bass
• Acoustic Guitar
If you would like to schedule lessons or if you have a question just email him.
Here is a little sample of Brad's teaching style...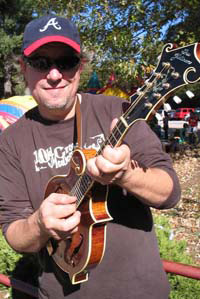 Brad Laird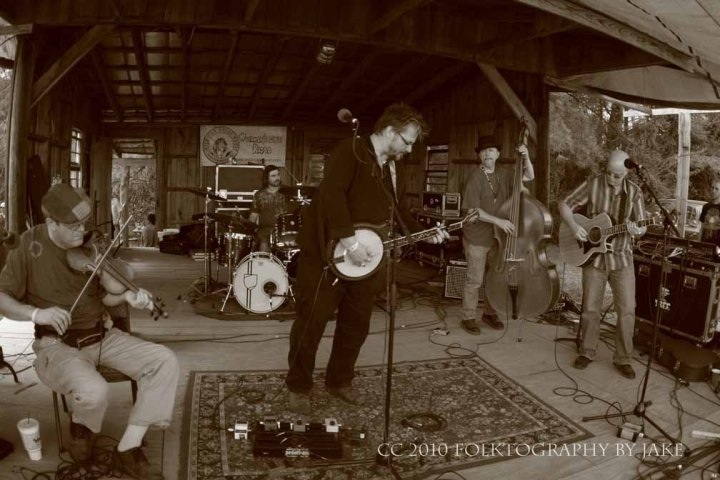 With David Blackmon & The Mosier Brothers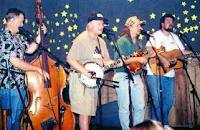 Cedar Hill at the old Freight Room in Decatur.

With Pony Express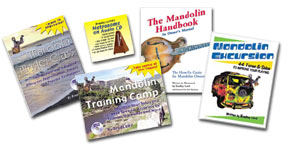 Some of Brad's publications...