---
ARCHIVE NUMBER 2
This page is an archive of articles which appeared on Sumter Kids Gazette between September 10 and September 26, 2016 CLICK ON "HOME" AT THE TOP TO RETURN TO THE CURRENT ISSUE.
---

How To Spy On Wild Animals
By Jackson Laird
My dad and I have been spying on the animals around our home with a neat camera we got at Tractor Supply. You might be surprised that a cool camera like this costs less than a Lego First Order Transporter. Here is what the camera looks like:
You put in some AA batteries and hang it on a tree or anywhere else. Even the cheap cameras will take pictures in daylight or at night. The pictures are stored on a small card inside the camera. This camera can take videos too and it has infrared night vision. When an animal walks by it automatically starts recording.
Here is a video we took a few nights ago:
You might be surprised what you catch on your camera. So far we have some nice shots of our donkey and the UPS man. If you set one up be sure to submit any great photos you take. We'll add them here.
---

Q. Why did the spider buy a computer?
A. To surf the web!
---

Added by the publisher: If you ever get tired of making mini-figures, towers, and castles dump out your tub of legos and try building The Antikythera Mechanism:
The Quack Frog
Here is another classic Aesop fable. You can get the entire collection of 350 fables for free on Google Books! This page is from the 1885 edition by George Fyler Townsend published by Belford, Clarke & Co.
What is the moral of this story?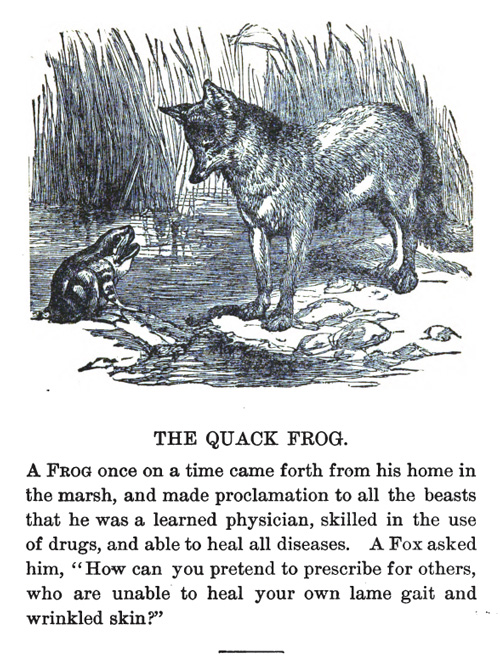 A Slot-Together Medieval Castle
By Jackson Laird
I made this video review of this fun castle building set. You get all of the parts and a book in a box. I hope you like the video.
---

Report From The Sumter Historic Trust Camp
by Katie Stewart
I just wanted to say Hi and that I think the Sumter Historic Trust Camp is awesome. You get to do things, and go places that your parents might not let you.
First some basic information. We met at the Lee Council House every morning, from Monday to Friday. We met at 8:30-8:45 and left at 4:00-4:15. A few of the things we did were:
• Visit Andersonville + the P.O.W. (prisoners of war) camp. It is where northern soldiers were kept.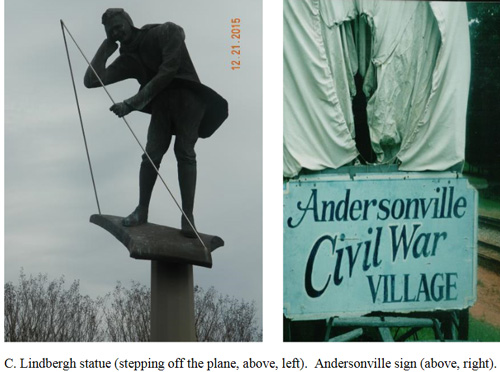 Photos by Katie Stewart
• We learned that the Rylander Theater has a friendly ghost named Frank. He helps people up the stairs, hangs out, helps clean, and watches the shows at the Rylander.
• We also learned that the Windsor Hotel has a ghost. She runs throughout one of the third floor hallways near the elevator shaft where she died. She runs it at night.
• Did you know that Bittersweet used to be the Glover Opera House?
• We got to ride the S.A.M. Shortline. This history camp is for rising (going to) 5th and 6th graders only. We MIGHT be doing it again next year. You might want to have your parents check.
---