Share this site with your friends!
---
---
Support the advertisers who make Sumter Kids Gazette possible. Click on an ad for more information...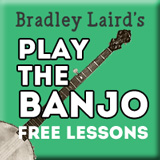 Submit a story or news item to sumterkidsgazette.com. Use this handy form to send us an email with your story, kids news item, upcoming events, pet photos, poems, cartoon, joke, or picture.
Clicking "Create Email" at the bottom will open an email to us. Then, type your text into the body of the email. Be sure to include your name, age, the town where you live, and a way to contact you.
Any photos should list the names of all people shown from left to right. (Be sure you have their permission before sending someone else's photo! And, if you are under 18, ask your parent or guardian to submit the information for you.) Please only send one photo or scanned drawing as an attachment.
Note: By submitting items to us you are granting permission for it to be displayed here on Sumter Kids Gazette website. My dad receives the emails from this form and then I edit and post them to the site. We reserve the right to choose whether or not to publish any items.
If you have trouble with the form just send us an email and put SUMTER KIDS GAZETTE in the subject line.
SUBMIT TO SUMTER KIDS GAZETTE
Return to Sumter Kids Gazette Home Page