Elected on May 5, 2010
FOR IMMEDIATE RELEASE
OFFICIAL ANNOUNCEMENT
Bobby Osborne was recently recognized for his musical achievements by The Ancient Order of the Mandolin when he was elected an Honorary Member of the Order.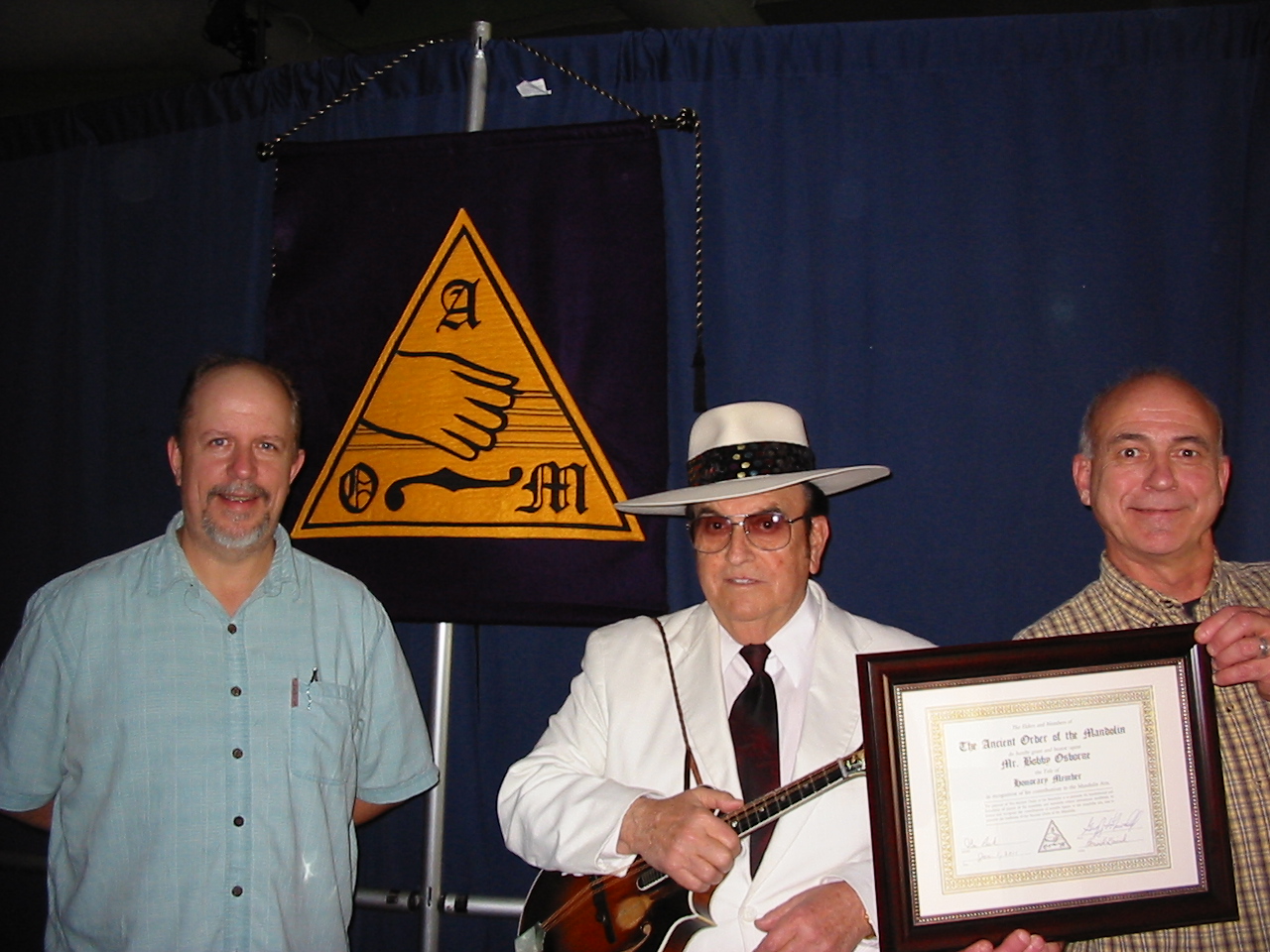 Jan. 1, 2011, Jekyll Island, Georgia - Bobby Osborne accepting A.O.M. Honorary Membership.
L-R: Brad Laird, Bobby Osborne, Lee Peek
Born December 7, 1931 in Leslie County, Kentucky, Bobby Osborne is known primarily for his collaborations with his brother Sonny Osborne in their band, the Osborne Brothers. He was a pioneer in conceiving the now-popular "high lead" vocal trio concept. He has released numerous recordings since the 1950s. Most notably, the Osborne Brothers recordings of "Rocky Top", and "Kentucky" inspired their being named official state songs of Tennessee and Kentucky, respectively.
Sincerely,
L. Peek, Scribe