FREE BANJO LESSONS - by Bradley Laird
FREE CLAWHAMMER BANJO TABS
This first tune is arranged in Double C tuning. There are a couple of drop thumb licks which are marked with a "T" below the note.

WEST FORK GIRLS (GALS)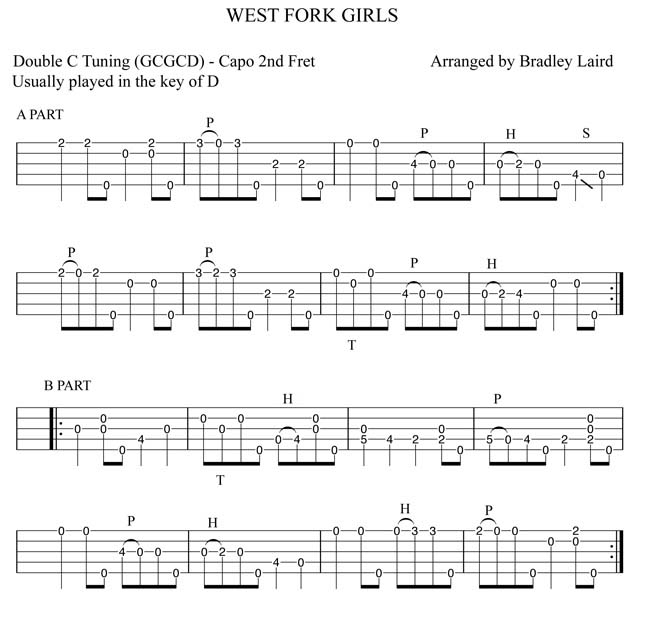 Notes about the arrangement: Measures 1-3 and 5-7 are two different ways of playing the same basic "stuff." You can play it "as is" or mix ideas from either. Notice that downwards slide in measure 4. That is a cool sound. Just play the note and drag your finger "south" and get it off the string before the open note.
There are a couple of "drop thumb" licks which can be played "as is" or you can omit the thumb note and just make the first note into a quarter note. If you are puzzled by "drop thumb" I teach the technique in my video lessons 13 and 14.
If this tune is beyond your present abilities please go through the free lessons on this site, and scope out my video lessons here. A large part of my video lessons are also available on DVD with a printed tab booklet containing the tablature and chord charts used in the lessons. Click on these book covers for more information...
---
If you recently bought a banjo be sure to click here for advice.