Bradley Laird's Grass Talk Radio Podcast
Scroll Down For All Episodes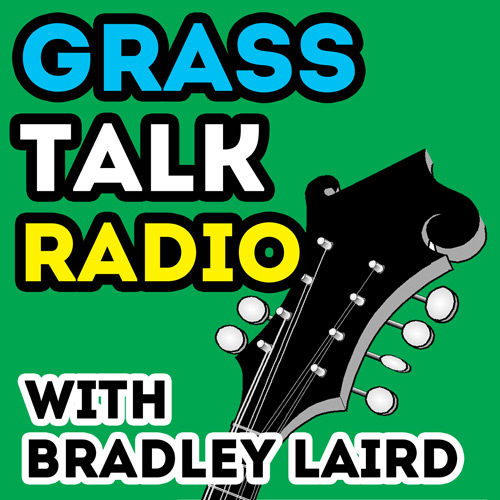 ---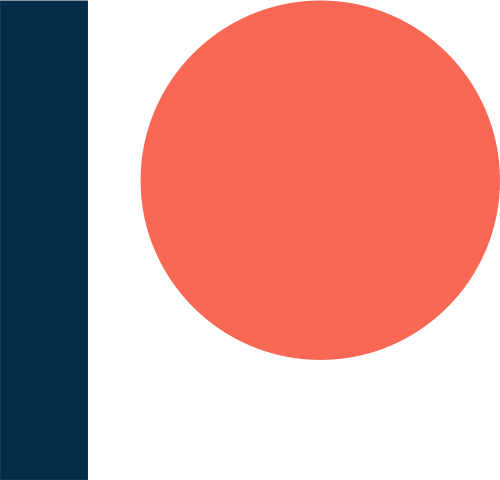 ---
Scroll down for all episodes...
I produce this audio show to present ideas, motivation and information to my own website visitors, students, and users of my instructional materials without the strict time constraints of videos.
Many of the topics are useful for anyone learning to play any style of music, but I am focused on what I personally know the most about and that is bluegrass!
I have been a student, a performer and a teacher for 4 decades and am sharing my thoughts on things for people who play mandolin, banjo, bass, guitar, fiddle, and resonator guitar. I take some "side trips" but the show is about learning to play bluegrass and for folks who play it!
Dive right in and you're bound to learn some new things and look at things in some different ways.
---
THE ULTIMATE BLUEGRASS BINGE LISTENING EXPERIENCE!
---
Click on an episode to view the show notes and listen. The newest episode is at the bottom of this list.
Episode 1 - Dealing With Discouragement
In this episode I discuss what to do when you get disgusted with your playing and what to do about it.
---
In this episode I talk about something not many people are willing to tell you. You will end up doing "a" or "b". No question.
---
Episode 3 - Looking in the Mirror
In this episode I discuss self-analysis of your abilities and knowledge as a musician and why this is important.
---
Episode 4 - How To Fail or The Road Less Taken
This episode discusses, at length, two fellows who start out on the trail of becoming bluegrass musicians. Oh, how their paths begin to diverge early!
---
Episode 5 - Can You Teach An Old Dog New Tricks?
In this episode I look at how we train our subconscious mind through repetition, and discuss how (or if) it is possible to make changes at various stages of our musical lives. It's pretty eye opening to consider how many notes you'll play in your life!
---
Episode 6 - Looking for Shortcuts
In this episode I talk about the merits of seeking shortcuts versus meandering along your musical path. Enjoy!
---
Episode 7 - Supercharge Your Playing with "The Chip"
This episode describes, for the first time, my new "invention" I call The Chip. Then we go on a mental excursion exploring some of the "mechanical shortcuts" which have appeared over the years. Fun stuff!
---
Episode 8 - Documenting Your Progress
In this episode I discuss the concept of documenting your playing to measure your progress. Progress can be difficult to notice on a day by day basis and if you see real progress you'll keep at it!
---
Episode 9 - A Partner In Crime
In this episode I discuss how vital it is to find yourself a cohort. Someone to knock around with. Someone who "gets it" like you do! (Plus it saves your spouse and family from having to hear your endless discussions of BLUEGRASS.)
---
Episode 10 - Practice Versus Playing
If you don't know the real difference between practicing and playing you're always going to be second rate at best. I want you to be first rate! In this episode I discuss how we learn, the difference between practice and playing, and why some people advance and others lag behind. Enjoy!
---
Episode 11 - David Ellis Interview
In this episode I sit down with multi-instrumental bluegrass musician and teacher David Ellis for a conversation about teaching and learning. Enjoy!
---
In this episode I describe a few of my early bluegrass festival experiences, how it felt to be a complete idiot, and how I "saw the elephant". Enjoy!
---
Episode 13 - Field Guide to Bluegrass Jammers
In this episode I get into the motives for attending jam sessions and describe the 12 types of folks you will encounter at bluegrass jam sessions. How many of these species have you seen "in the field" and which type are you? Have fun!
---
Episode 14 - Jack of All Trades
In this episode I discuss the pros and cons of playing one bluegrass instrument versus trying to learn all of them. Like many topics, I think this will get you thinking in some new ways. Enjoy!
---
Whether you are crossing the Great Plains in a covered wagon, or learning to play an instrument, it is a great benefit to choose a guide who has made the journey before you. Enjoy!
---
Episode 16 - Scott Tichenor Interview
Scott Tichenor is one of the unsung heroes of the internet. His website, MandolinCafe.com has influenced and brought together untold thousands of mandolin enthusiasts. Enjoy the chat!
---
Episode 17 - Bill Monroe and Other Tales
I finish telling the story about the semi-nightmarish, yet fun, jam session on Little Roy Lewis' back porch and then I tell about the first three times I saw Bill Monroe perform. Every bluegrasser needs a working knowledge and appreciation for the man Bill Monroe, pater familias. Oddball episode, I know, but kinda fun.
---
Episode 18 - Mike Marshall Interview
In this episode I share a conversation with world class musician Mike Marshall. We chat about how he got started, how he learned to play, how he became plugged in to the bluegrass and the "Dawg Music" scene and lots of other stuff. Enjoy!
---
Episode 19 - Easier Said Than Done
In this episode I talk about some simple things you can do to improve your playing. Simple to say, perhaps a bit harder to put into practice. I suppose this advice is similar to the 10 commandments. Easy to say. You can jot 'em down on two stone tablets. Doing them? Well, that might be a tad more difficult.
---
Episode 20 - Pete Martin Interview
This episode introduces you to the world of Pete Martin. Pete is an accomplished fiddler, mandolinist, teacher, and publisher of instructional materials. I think you will find some useful ideas in this interview. Have fun!
---
The stories in this episode reveal how easy it is to be really ignorant of certain things. I tell the tale of our band opening for Phish and also talk about my father. Enjoy the show!
---
Episode 22 - Luthier Todd Lunneborg
A long chat with luthier Todd Lunneborg about instrument setup, adjustment, repair, building, his writing for Fretboard Journal, and more! This show is pretty long but worth the listen. Enjoy the show!
---
Episode 23 - Play Ball! - The Baseball & Bluegrass Connection
This episode is a look at the similarities between baseball and bluegrass. It's a team sport! I also tell a few stories and put things in historical context. Enjoy the show!
---
Episode 24 - Thoughts on Improvisation
In this episode I talk about the art of music improvisation and how it compares to speech. I try to help you make sense of "hillbilly jazz" and give you tips to become better at it. Enjoy the show!
---
Episode 25 - A Table Needs Three Legs
This podcast episode is about balance and stability. What are the three primary supports you need to develop to be a good musician? Discover your strengths and weaknesses and you'll progress faster and further. Enjoy the show!
---
Episode 26 - Simon Mayor Interview
It's good to get out of your "bluegrass bubble" once in a while and peer into the camps of nearby styles. Simon Mayor is an excellent mandolinist from the opposite side of the Atlantic and we sit down and talk mandolins, learning to play music, bluegrass in Europe, and a lot more. Enjoy the show!
---
In this episode I lead you on an exploration into the art of listening. Learning how to focus, filter, isolate or hear "the whole" will make you a better musician. Enjoy the show!
---
Episode 28 - Bob Putnam Interview
In this episode I sit down at the kitchen table with my good friend Bob Putnam and talk bluegrass and art. Bob, as an artist, sculptor and art educator, has a knack for describing these fascinating similarities. Enjoy the show!
---
Episode 29 - Self-Hypnosis with Sam Brown
You might wonder what a Berklee School of Music grad, a professional drummer from the UK, hypnotic trance, and Boris the Military Pod have to do with bluegrass. Meet Sam Brown, creator of the Self-Hypnosis for Musicians audio program. We venture down the rabbit hole of how the mind works. Enjoy the show!
---
Episode 30 - Bands Versus Jams
In this episode I explore the differences between the bluegrass you hear at jam sessions versus the bluegrass you hear performed by bands. I also describe the stages of development as a bluegrass player and tell a couple of stories. Also, I feature a full tune by the Savannah, Georgia band City Hotel. Enjoy the show!
---
---
Episode 31 - Alkafluence of Inkahol
In this episode I tell the story of one my early brushes with one of the giants of country music. We were wet behind the ears and learned a few things about reality that day way back in July of 1980. Have fun and enjoy the show!
---
Episode 32 - Instrument Horror Stories
In this episode I describe "the luthier's best friend", various entertaining and wacky instrument destruction tales, and give a bit of advice regarding care of your axe. Have fun and enjoy the show!
---

Episode 33 - Starting a Part-Time Band
If you've listened to Bands vs Jams you may be entertaining thoughts about whether to try to get involved in an existing band or start one from scratch. In this episode I try to offer up some ideas to help you join the ranks of "band member."
---
Episode 34 - Monarchy Versus Democracy
This episode continues the theme of how to operate a part-time or semi-pro bluegrass band. Even if you are not in a band, or don't want to be, you still might find this interesting. Also includes some rap on tips buckets, what is "folk" and two bands with the same name.
---
You could have an $100,000 instrument but without our lowly, mistreated and under-appreciated friend The String, you pretty much have nothing! Here's my rap on strings.
---
Episode 36 - The Schedule Master
When someone calls you they don't want to hear "Well, let me check with the guys..." Get your act together and try the Schedule Master System! It is simple and saves TONS of calls back and forth.
---
At times all bluegrass vocalists are guilty of singing lyrics without really imagining what they are singing about. It's easy to concentrate on how you are singing and forget the important element of what you are singing.
---
Sometimes it is good to jump in feet first and just hope you can make it to the ladder! Sometimes it's good to think things over first. Dive right in and have fun!
---
After a bit of commentary on the state of the world I fully hash out what it takes to rehearse your band so you can perform at your best. Have fun and let me know you are out there!
---
Episode 40 - Geoff Hohwald Interview
Geoff Hohwald is one of the pioneers in banjo instructional material and an interesting character in the bluegrass world. Join me as I shoot the breeze with Geoff at my kitchen table.
---
My friend John Teate allowed me to use this episode to "slice and dice" his playing. There are a lot of "Johns" out there and the advice I give might help you too! Are you faking it when you could be "nailing it"? Food for thought. Thanks, John!
---
Episode 42 - Playing Over P.A. Systems
This episode discusses the mindset and skills you need to play over other people's P.A. systems--when you are starting out that will be most of your gigs. This episode will help you deal with the reality of that situation.
---
Episode 43 - P.A. System Basics
This episode will walk you through the entire signal chain of a typical bluegrass P.A. setup. It concludes with a short course in microphones.
---
Episode 44 - Who You Hang Around With Counts
In this episode I discuss how other people rub off on each other, musically and otherwise. This is one of the keys to improvement.
---
Episode 45 - Crafting a Good Set List
Poorly thought out set lists, or just wingin' it, may lead to less than great performances. In this episode I share my thoughts on putting together good sets.
---
Episode 46 - Band Marketing Basics
This episode wraps up my mini-series to help you get your band up and running and get more gigs. Enjoy!
---
---
Episode 47 - The Beaver Effect
In this episode I explain The Beaver Effect and give examples of the amazing things it can do for you as a musician. Have fun!
---
You've chosen to play an instrument. You got your hands on one "good enough to start on" and now you are on a quest to find the perfect match for you. Let me tell you about the instruments I've owned over the years.
---
There are striking similarities between the art of pulling a rabbit out of a hat and performing a great bluegrass show. In this episode I share what I learned as a magician before I was bitten by the bluegrass bug.
---
This episode discusses a bit of wisdom which I found lurking in the preface to a 1909 music book. I read it and thought "I've said the same thing to every student I ever had!"
---
This episode goes down the rabbit hole of this thing called tuning. The discussion twists and turns more than Earl's D-tuners. I examine the A440 standard, introduce you to the concept of equal temperament and the false notion of perfection.
---
This will test your basic bluegrass knowledge. I also spend a little time talking about how playing music is very similar to the world's oldest profession. Trivia game answers are on the show notes page.
---
Episode 53 - You Can Write a Tune
In this episode I do my best to encourage you to try writing your own tunes. I divide my time between technical tips and philosophical considerations.
---
In this episode I give an "after action report" on a recent trip to see the Del McCoury Band perform at the Georgia Theater in Athens, Georgia. I talk about why you absolutely cannot "do bluegrass" from the comfort of your couch. Have fun!
---
In this episode I discuss one of the best ways to improve the quality and results of your practice. I make the case for constructive tunnel vision. Have fun!
---
Episode 56 - How To Learn From Videos
Online video instruction is taking over from private lessons and books but I am not sure everyone knows how to make the best use of this one way stream of information. Try these ideas if you are using videos to improve your playing Have fun!
---
Episode 57 - Go To A Bluegrass Festival
Bluegrass festivals are the great tribal gatherings of folks like you. Tired of being surrounded by friends and co-workers who don't "get it" like you do? Pick a festival, make a plan, and go. And don't forget to take your instrument!
---
Plot your personal skill level on a timeline as I have done. Learn what causes those up, downs and the inevitable plateau. Have fun and thanks for listening.
---
Episode 59 - Saints and Sinners
Come along on this exploration into the question "Is it possible that bluegrass is a folk religion of sorts?" Hmmm... Ya know, you may be right, Ranger Brad!
---
Episode 60 - Heckling The Audience
For the audience, the band is the show. For the band, the audience is the show! Join me in this rambling diatribe on a few things I have observed from the stage.
---
---
Episode 61 - Barb Rosenstock Interview
Enjoy my chat with Barb Rosenstock, author of Blue Grass Boy a new children's picture biography of Bill Monroe. A link to get a copy of the book is on the show notes page here.
---
I have a hard time understanding folks with no kids. I am also quite sure they have a hard time understanding those of us with kids. Perhaps this long-promised interview with a very important person will shed some light on this.
---
Sometimes a band member can't do a gig and that creates an opportunity for someone else to get their foot in the door, help a band in need, and rack up more mileage on the experience-o-meter.
---
Episode 64 - End of a Perfect Day
Maybe the jam was going a bit late but was attempted murder justified? Would a jury have acquitted after hearing the accused plead "temporary insanity due to hormones"?
---
BONUS Episode 01 - Mandolin Treasure Chest
Imagine that you have come to possess an aged fragile treasure map. This pirate has for more than four decades roamed where he pleased and collected, not without a fight at times, a staggering quantity of perfect gemstones, flawless pearls, gleaming dabloons, ingots, massive gold chains, silver goblets, and even a pouch full of gold teeth prised from the jaws of his feckless adversaries. The hoard is legendary and you have the map!
---
How can you make the best use of your time when woodshedding on your instrument at home? Jams are great fun and there is a lot to be learned there, but there is no substitute for getting in some quality practice time alone.
---
In this episode I suggest some exploration of keyboard instruments as a learning and understanding tool with music theory. Things which are so scrambled up on banjos, mandolins and guitars are laid out so beautifully and logically on a piano keyboard. It has the added benefit of serving as a wonder cure for insomnia. **Warning! Do not listen to this episode while driving or operating machinery.**
---
Episode 67 - Lemme See That Banjo
As a teacher, I have seen folks walk through the door with every kind and condition of instrument. Usually there are half a dozen simple things which need to be corrected to get the instrument in a reliable, playable and good-sounding condition. In this episode I walk you through the process.
---
Episode 68 - Lemme See That Bass
For the bass fiddle player in your life, I recorded this second episode in a series describing the things I look at with a student when they first walk in the door dragging an instrument behind them. We need to make sure the beast is playable and then try to make it sound good. Lots of weird tales and "methods" in this episode.
---
In this episode I recount my recent festival excursion, talk a bit about some of the bands I saw and heard, and describe the poor man's teardrop camper.
---
Episode 70 - Bluegrass on Vinyl
Why I love vinyl records, gargantuan home stereo systems, big 'ol album covers and analog in general. Then, I race through a tour of 400 pounds of bluegrass records which have influenced, entertained, mystified and inspired me.
---
This morning I was reminded of the importance of our connection with Nature. To quote Butch Robins (speaking about Bill Monroe and his creative process) "If something happened in his conscious surroundings, such as a bird flying by or a dog barking, he would make sounds within the music flowing from him that reflected the action he had just ingested with one of his five senses."
---
Episode 72 - Lemme See That Mandolin
This episode is another installment in my series talking about what I check for when examining a student's instrument. In addition to talk about mandolins I also go into some stories and discussion of proper protocol when handling someone else's instrument. Enjoy the show!
---
In this episode I lead you through a thought experiment to help you better understand time and the operation of the "bluegrass machine". I preface this with a revelation of the process I go through to create each episode and then we go deep into the complex gear train of a fully functioning band. I then present my Great Wheel Theory. Enjoy!

---
In the world of music performing, feedback is the devil. But in the world of learning to play, feedback is vitally important. In this episode I discuss the varieties of feedback you will encounter and which you can rely upon and which you might be better to ignore. (Note: If you want some information about audio feedback see Episode 42 and 43 above.) Enjoy the show!
---
Episode 75 - Podcast Shout Outs
I am a podcast addict. In this episode I roll through a list of other podcasts that I listen to that I think you will enjoy. Check 'em out, support them too, and this wonderful world of "personalized radio" will continue.
---
---
In this episode I talk about how to be prepared for whatever may come your way when you are jamming or gigging. Better to have it and not need it than to need it and not have it. Right?
---
In this episode I ramble on about the rise of tablet devices, debate cause and effect versus chance, discuss two general categories of bluegrass players, and describe narrowly missing being pulverized by a thousand pounds of green pecan timber.
---
As a service to the newbie, I am going to just say the things which people actually think. I hope I do not make enemies of everyone I have ever picked with. That is not my intention. It's just that folks are usually too nice to really clue you in. Strap in and hang on.
---
Episode 79 - Mics: Friend or Foe?
Microphones are not very intelligent. They simply react to their surrounding sonic environment. In this episode I touch on the "one mic" setup for live performances and then go into depth about the art and science of performing in noisy clubs, bars, and joints.
---
BONUS Episode 02 - Grilled Over Improv
In this bonus episode I discuss the strange paradox of teaching improvisation. The discussion concerns any bluegrass player who ever takes a solo, regardless of their instrument of choice.
---
In this episode I put my hand right down in that ooey, gooey can of worms and discuss just exactly what the heck is bluegrass. Words are important. That how we humans sort stuff out in our mind and in this episode I talk about what can and cannot be filed under bluegrass.
---
Episode 81 - Lemme See That Guitar
In this episode I walk you through the things I look at when a new guitar student strolls through the door for their first lesson. I talk about everything from the tuning machines all the way down to the end pin.
---
Today I talk about the broad spectrum of people and their goals, hopes and dreams. Advice has to be tailored to each person since no two people are exactly alike. It is possible, however, to observe a few common types of bluegrass musicians. Which of these categories fits you best?
---
Episode 83 - We Are All Selling
Regardless of what you list as your occupation on your tax return, we are all salesmen. Yep. Everybody is selling something. The currency is not always money. Sometimes it is favors, appreciation, time, recognition, but in the end everybody is selling.
---
Here are 21 ways you can measure your degree of professionalism. We all want to be viewed as good at what we do. The bluegrass world, and the world at large, is populated by a wide spectrum of people. At one end of the scale are the "hacks" and at the other end the "pros". Have fun and enjoy the show.
---
Episode 85 - Behind The Curtain
Think of that scene from The Wizard of Oz when the wizard bellows into a microphone "Pay no attention to that man behind the curtain!" Toto pulled back the curtain and Dorothy found out that the mighty and powerful wizard was a humbug! That's show biz!
---
This episode compares the old ways of tuning with the modern, everybody has his own clip-on tuner days. Maybe something has been lost. Being "in tune" is more than setting your strings to some pitch. It's also about listening and interacting with your fellow musicians. Enjoy the ride...
---
In this episode I present 8 reasons to capture sound for the future. I will treat you to examples I have collected over the years including Tiny Moore jamming backstage with the David Grisman Quintet, a VERY limited release of The Tattooed Biker, Swedish bluegrass patriarch Bo Gustafsson playing a Gibson K-4 mandocello for the first time, a whacked out version of Old Joe Clark and more. You should be recording.
---
Taking time off, whether 10 minutes, a week, or a month, is important to your sanity and your overall progress as a musician. A bit of obsession is helpful at times but you don't want to become Captain Ahab chasing some white whale!
---
I am releasing this abbreviated show a day early because the last time a hurricane steamed through our county it was nearly a week before I had electricity and internet. If the good Lord's willing and the creek don't rise, I'll be back next week for a full length show!
---
Episode 90 - My Life As A Stripper
In the aftermath of Hurricane Michael I quickly put together this episode to give you a taste of what it is like to be forced to camp out. For the next few weeks, if you stop by my place, please bring your chainsaw, a bottle of Dickel and your instrument.
---
---
Personally, I have always loved "irony" and, if ever there was irony, this story is it.
---
Episode 92 - Non-Musical Skills
It's not all about the music. Yes, good musical skills are important but there are a lot of other handy skills which can propel your music forward. How are your soldering skills? Know how to jump start a car? Are you a bean counter?
---
Episode 93 - Bluegrass Vocal Stacks
What is the best way to move up a rung or two on the ladder of greatness? Improve your singing! In particular, your bluegrass harmony singing.
---
This episode continues the thread of improving your bluegrass vocal sound. It is not difficult. It only requires attention to detail, rehearsal, and caring about what you sound like. Do it. Your audiences will appreciate it and you'll enjoy it more.
---
Here are 18 things which could be holding you back. I've seen lots of private lesson students do these things. How many of them are you guilty of? Check 'em off and fix them.
---
Today I talk about ten things I found which make life easier. I don't care if you are in a part-time bluegrass band, or a Norwegian Death Metal group, these same ten things can save your back and, in general, make your self-contained music show smoother.
---
Episode 97 - The Master Class Story
It is amazing how the entire course of one's life can be altered by one seemingly small event or decision. This is how one such decision, done at the request of a private lesson student, changed my life--and the lives of tens of thousands of other people--in a positive way. Who'd a thunk it?
---
In this bonus episode I am going to give you a "walking tour" of my site, through the labyrinth of secret passages, hallways, store rooms and even the attic!
The second thing I am doing in this episode is to explain, for the technically challenged, a bit about how my eBooks and videos actually get from me to you. There is a good chance you will learn a few things that you didn't know.
---
After a bit of mumbo-jumbo about the past year I get into the meat of this episode which explores a question sent to me by a listener about the pros and cons of assigning the lead singing role to a single person versus giving everyone a chance to sing lead. It's a valid question and I hope you enjoy my response.
---
If it doesn't bother you that the first 15 seconds of every song your group plays sounds like a cat fight, don't listen to this episode. However, if you do care, consider the importance of the art of "counting off" songs and listen to this episode.
---
Episode 100 - Buddy Ashmore Interview
One of the greatest parts of playing bluegrass music are the lifelong friendships that form. Buddy is the best story teller I ever met, a great picker and singer and I count him as one of the best friends I have in the world.
---
Episode 101 - Keith Billik of the Picky Fingers Banjo Podcast
This episode is a conversation with a fellow podcaster. We talk about why we do this nutty thing called podcasting, how we got started, and plans for the future.
---
There are a lot of terms that get thrown about when describing audio. The terms have pretty specific meanings. Are you using the word echo when you really mean reverb? (Listening examples provided near the end.) I will try to de-mystify some of the basics.
---
BONUS Episode 04 - Human Compressors
In this short bonus episode I talk a bit more about audio compressors and make an analogy regarding human behavior.
---
It's not that difficult to try your hand at instrument building. Even hacking out a fretless "mountain" banjo or a simple dulcimer can be a lot of fun and increase your knowledge of and appreciation for great instruments. Here's my story of home-made instruments.
---
Episode 104 - Homebrewing a Jam Session
While I brew a batch of apricot ale I discuss how you can start your own jam session. The world needs more bluegrass jams and you are just the person to take of the reins of power in your own little bluegrass jamming fiefdom.
---
Episode 105 - How To Pick With Grisman
Would your wildest dreams come true if you could sit and jam with David Grisman for hours on end? Or maybe Tony Rice, Sam Bush, Jerry Garcia, or any of your musical heros? You'd be surprised at how easily this can be done. And guess what? You will become a better player at the same time.
---
In this episode I discuss the concept of "being in" and how to get "in". I conclude this episode with some sure-fire ways to be "out!" too. Enjoy the show.

---
Sometimes if you back up and take a second look at things you will discover some gold nuggets which you missed in your headlong rush the first time!
---
---
Episode 108 - Listener Questions
I take to the "air waves" to publicly read and answer some recent email I have received. I also tell the story of how I helped to rob a bank!
---
Episode 109 - Don't Do Like I Did
Here one of those Homer Simpson type "Doh!" ideas that doesn't really even need to be said. Just don't do like I did.
---
The pick. That's where it starts. You can have a hundred grand tied up in a glorious instrument but if your pick is crummy, or if you use it in a crummy way, you might as well be playing that $99 online deal-of-the day instrument. Let's talk picks...
---
Episode 111 - The Best Laid Plans of Mice and Men
Mankind, along with many other creatures, is a planner. But often these plans go awry just like the poor mouse in Robert Burns' poem. How can you devise, tweak and implement plans which actually work and bring about positive results?
---
BONUS Episode 05 - Bluegrass Bass Learning System
In this bonus episode I introduce my new complete system for learning to play bluegrass bass. If this is not for you, I'll bet you know someone who could use it!
---
This episode is a free-wheeling romp through many topics but the main thrust is how important little thank you gestures can be. I also gripe a bit about modernity in automotive parking brakes! Enjoy!
---
Episode 113 - More To Life Than Bluegrass
Could it be? Say it ain't so! Are there things more important that bluegrass? Hmm... Enjoy!
---
Episode 114 - Tie Up Loose Ends
Here are ten things you can do to tie up some loose ends, complete unfinished business or just clean up your act a bit. Have fun listening!
---
Episode 115 - The Need For Speed
Advice and things to consider when the rest of the band is leaving you in the dirt! Having trouble keeping up?
---
BONUS Episode 06 - Insert Coin, Press Play
Like the busker on the street corner with his case open and a sign reading "Thank You!", I am asking for your assistance.
---
Episode 116 - Motivations for Music
Why do we do this? My thoughts and elaboration on the subject, plus a little talk about my rooster, Carl.
---
Episode 117 - Crutches and Training Wheels
There are aids to learning which can help steady you as you learn. In this episode I discuss the pros and cons and their use.
---
Episode 118 - To Plug or Not To Plug (In)
Even in the world of bluegrass, there are plenty of folks "plugging in" to amplify their instrument. These are my pros and cons of going down the rabbit hole of transducers, pickups, preamps and a lot more.
---
Two things we all use and don't often think about or appreciate.
---
What is a pickup gig? What's the best way to pull off the illusion of being a "real band?" How big are the alligators around here? Can I use an electric bass in bluegrass? Should you have a crop duster spray your home? This episode answers lots of life's burning questions.
---
Episode 121 - The Power of Small Things
This is a discussion of the power of small incremental change over time. The analogies are all over the board, from Einstein to the Federal Reserve System, from hair loss to lifting cattle as an exercise technique, and growing tomatoes. Of course, I talk about bluegrass too! Have fun.
---
Which is easier? To be good or to not be bad? Think about it. Are you spinning your wheels trying to become "good" when it might be a lot easier to just work on "not being bad"? Have fun.
---
Episode 123 - Son of Podcast Shoutouts
Like podcasts? Here are the ten that I am currently listening to. Also, I include my analysis of how bluegrass fits into so-called "country music."
---
Episode 124 - Doug Hutchens Interview
Blue Grass Boy Doug Hutchens tells how he got started, how he met Monroe and became a member of the band in 1971.
---
---
When your improvement or enjoyment stalls out what do you do? First, remain calm. Then stop pulling back on the stick! You'll recover. Shall I explain?
---
This is an explanation of the five major types of songs in bluegrass music, from a structural standpoint. Knowing a little about this can help you produce better solos and arrangements.
---
Episode 127 - Nobody Bats a Thousand!
To err is human. Bluegrass is a human activity. Therefore you're gonna hit some clams!
---
Episode 128 - Should I Just Give Up?
This episode serves up my answer to a listener's question about really wanting to do something but feeling hogtied by other obligations. I also dish out some advice on starting up a jam session.
---
Episode 129 - Recording Basics
First of a multi-part series on home recording. I'll cover the software, hardware and --most importantly-- the knowledge you'll need to crank out some decent recordings.
---
Episode 130 - Recording Options
This is part two of a mini-series on personal recording technology. Whether you use a $25 cassette recorder or dump $5,000 into building a home studio, you could learn something from this show.
---
If you play banjo or guitar, you need one of these gizmos. Dobro players are free to use them when they feel like. Mandolin players rarely use them. Fiddle and bass, never. Strange isn't it?

---
Episode 132 - Stage Patter and Talk
What you say on stage is about 5-10% of your show. Make it good. Get in touch with your audience. Don't just stand there like an idiot playing your awesome music. Crack a joke.
---
This episode is filled with questions sent in by fellow listeners to GrassTalkRadio. I trust that my answers help you too.
---
BONUS Episode 07 - Strike While The Iron Is Hot
This is a limited time offer. Act now and you may become the next Joe Rogan! Your thoughts, stories and ideas are just as good as mine. Don't wait. Listen to this episode and I'll explain.
---
Episode 134 - Paradise and Paradox
This episode is a rambling report from a festival I attended and ends with a puzzling paradox for you to consider.
---
Episode 135 - Stewart Crawford
This episode is guest hosted by "Deep South" banjoist Stewart Crawford. Interesting history and cultural presentation along with improvising tips. Enjoy!
---
Episode 136 - Class Is In Session
I hope this sudden pop quiz doesn't bring on some PTSD flashbacks from your 4th grade school classroom trauma! This quiz is easy. Also, I talk about creating perfect right hand exercises.
---
---
Episode 137 - Don't Count Yer Chickens
This show is about what to do when your master plan collapses into a smoldering pile. How to dust off and move on. Enjoy!
---
Understanding how humidity affects your instrument can mean the difference between a great playing axe and a pile of kindling. Listen in and I will clue you in about how to protect your instrument.
---
Episode 139 - Be A Good Student
Here are ten tips for how to achieve more from your lessons. This is mostly oriented towards the private lesson student but many of the concepts can be applied by self-directed learners too.
---
BONUS Episode 08 - Christmas Songs
My son Jackson took over the microphone for this bonus episode to pitch his Christmas Songs For Mandolin downloadable eBook. I applaud his gumption and, between you and I, we can all learn a lot from Jackson. Ah...(sigh)... youth!
---
Episode 140 - Get Out Of Your Rut
Does every song have to be in G or A? As I recline on the shrink's couch, I vent my frustrations of playing everything in just one or two keys and playing the same songs over and over ad nauseum.
---
Episode 141 - Crabs and Bluegrass
I refuse to explain this one in three sentences. Just listen. Either I am insane or maybe there are a few gold nuggets. Your call.
---
Episode 142 - Cases and Gig Bags
Gig bags! What?!! Are you insane? In this episode I while away an hour talking about the 8 different types of instrument cases and gig bags and give you my two-cents worth on each.
---
Well folks, we made it to 2020 and we are still kickin. That is something. Let't press forward, pick, and point our little boat in some direction or other.
---
The how and why of using a metronome to improve your timing and listening skills. Plus, a visit by The Gnome himself.
---
Episode 145 - Considering Duality
Yin-Yang. Dark-Light, Day-Night, Good-Bad. Is it really ALL GOOD? Surely it is not ALL BAD! I run down ten things on each side of the scales of bluegrass that I consider good or rotten.
---
Episode 146 - Your Bluegrass Bucket List
You can do the things you dream of doing. Get a pencil and paper and make a list. Start checking them off.
---
Should you support the use of a mic or PA at a jam session? How does it affect the overall sound? Does it help or does it hurt?
---
This show is my attempt to explain dynamics and why they are important.

---
BONUS Episode 09 - Do Me a Favor
This is an easy way to say hello to me and your fellow listeners and help keep this show going.
---
In this episode I discuss teaching yourself to hear things and be able to play them back. This is at the heart of good solos, improvisation and musical creativity.
---
---
Episode 150 - Tristan Scroggins Interview
This episode features a conversation with mandolinist Tristan Scroggins discussing the differences between Old-Time and Bluegrass jam sessions, his new book of mandolin tunes, how to get over fear of taking solos and more. Enjoy!
---
Episode 151 - The Underground Tape
Enjoy this underground tape, circulated by the "in the know" folks in bluegrass for decades. Bill and Lester patch things up.
---
A rambling episode covering a wide range of topics. Hard to describe. You just have to listen to it.
---
After I describe getting punched in the gut, the old left hook and a right to the face, I try to (with little birdies flying around my noggin) talk about bluegrass. Instead I mostly talk potatoes.
---
Episode 154 - The Banjo Masters
At the request of a listener and patreon supporter I put together this episode with the top banjo albums I think every three finger bluegrass banjo player should study and enjoy.
---
BONUS Episode 10 - Mando Workshop
Half of this episode is a discussion of "workshops" and the other half is just like sitting through one of mine!
---
After some timely commentary I read a stack of emails from listeners.
---
Episode 156 - Survival Strategies
We hear an audio recording from a fellow listener and then I dole out 8 ways I am attempting to stay sane during the current state of affairs.
---
Episode 157 - Chord Progressions
This is a wide ranging discussion of chords, chord progressions, jam tracks--with a little talk about metronome usage. Up your game by learning to speak the language of "chords by numbers".
---
You get it all in this episode. Dreadful snakes, super cool EDM tracks, bluegrass jam tracks while you are enjoying "lock down", and a bit of garden talk.
---
Episode 159 - Tab Vs Standard et al
After debating tab vs standard I talk about three other ways to learn to play.
---
Episode 160 - Make Hay While The Sun Shines
Talk about real grass and how to not hurt your hands. Talk about the state of the world, a report on my jam session, and my upgraded checkout processing system. Have fun and thanks for listening.
---
Episode 161 - Lizzy Long Interview
Today I checked in with Lizzy and we discussed her new album, pickin with 285 banjo players, spending time with Earl Scruggs and lots of other fun stuff.
---
Episode 162 - Dog Days of Summer
What could dogs running around the yard chasing a tennis ball have to do with bluegrass? I'll explain!
---
Episode 163 - The Dobro Pioneers
It's about time we gave some love and respect to the Dobro players. Bill Monroe said a Dobro sounds like a tin bucket, but many disagree. And I am one!
---
Episode 164 - Western Red Interview
Enjoy this conversation with Western Red of the If That Ain't County Podcast. We go down the rabbit hole to find the connections between "country" and "bluegrass" music.
---
Episode 165 - "Jason" Meets The Inquisitor
As the self-appointed defender of truth, justice and the Bluegrass way, I mercilessly grill "Jason" of The Monrover.
---
Episode 166 - Rattles, Buzzes & Twangs
Is your instrument making strange sounds? (Not from your own playing!) It happens to everybody. Listen in on this episode and let's find the cause!
---
Episode 167 - Report From The Barn
I report on a recent jam session and then discuss the benefits of doing the same old thing over and over and over.
---
Episode 168 - Mandolin Super Heroes
This episode introduces you to the great mandolin players. Grab a pencil and paper and take notes!
---
Episode 169 - The Life Blood of Bluegrass
Yes! I am talking about jam sessions. Go to a jam or start one yourself.
---
Episode 170 - Rob Ickes Interview
Humble, amazingly talented, and full of good stories. You will enjoy this one as much as I did.
---
Episode 171 - Ranger Brad's Crystal Ball
How far will you climb the ladder of musical performance? I think I know. Or at least I have a theory which I think will accurately predict the outcome. Have fun!
---
Episode 172 - Andy Leftwich Interview
You will enjoy this conversation with fiddle player Andy Leftwich. He is a great guy and has lots of good ideas.
---
Episode 173 - Mike Bub Interview
Get comfortable for a good long chat with legendary bass man Mike Bub. He's a man of a thousand stories.
---
16 things you can make and five reasons why you should. Good stuff for your down time when you are not picking.
---
Episode 175 - In A Giving Mood
I am feeling the Christmas spirit. I am tossing discounts and freebies from my sleigh!
---
Episode 176 - Life In The Press Room
Taking a little post-Christmas break from bluegrass by presenting the second episode of my never-released "other" podcast. Enjoy and happy holidays!
---
Episode 177 - Personal Feedback
Getting feedback from your teacher is so important. In this episode you get to be a fly on the wall as I respond to Heather's request for feedback.
---
Episode 178 - The Bluegrass Way of Life
What is it? How does it relate to the rest of our lives? Ride along on this romp through many subjects and ideas.
---
Episode 179 - Megan Chowning Interview
You'll meet champion fiddler, professional musician and teacher Megan Chowning in this fun and interesting chat. We also talk about her involvement with some John Hartford projects.
---
Episode 180 - Tony Williamson Interview
A wide-ranging conversation about bluegrass, mandolin family instruments, stone age technology and many more things.
---
Episode 181 - Bob Knysz Interview
A discussion of bluegrass, the history of mandolin orchestras in America, learning to "read the dots" and a lot more!
---
How Many Episodes Should I Make? Keep On Scrolling!
---
Episode 182 - That Ain't Bluegrass
Sometimes it is easier to say what something isn't than to say what it is! Make sense?
---
Episode 183 - First, Tune That Thang!
Good tuning information in the second half. But first you have to listen to a bunch of other nonsense.
---
Episode 184 - The Art of Quitting
A huge pile of things we start we will eventually quit. Is it good, bad, or ugly? Quitting has the potential for all three.
---
Have I really said something that gets you all twisted up inside? Or have I spoken the truth? You be the judge.
---
Episode 186 - Edumacation Are Fun!
I used to have a sign up in my lesson studio that said "I can't teach you how to play that thing!" I explain that concept in this episode.
---
Episode 187 - Beach Balls & Train Wrecks
We have all witnessed or caused train wrecks at a jam session. I spent too much time thinking about this and share my ideas about how it happens and how you might fix it.
---
Episode 188 - A Man's Entitled To His Opinion
Hear the new F5 I just built and then I get into Briscoe Darlin's true statement, catch you up on the goings on, and let you know I am still kickin'.
---
A report on the first post-pandemic performance at Pat's Place and a bit of editorializing on how you can screw up and still be accepted. Enjoy!
---
Episode 190 - Matt Hutchinson Interview
Introducing the creator of the Bluegrass Jam Along Podcast. Interesting guy! Have fun!
---
All about how you - Yes YOU! - can and should have a jam session.
---
Harmony is an essential element to bluegrass music. Ride along in this episode as I attempt to explain the basics of bluegrass harmony singing. Lots of audio examples by the greats!
---
Episode 193 - They Said It Couldn't Be Done
Bill Monroe only made one small mistake in his life. That was rejecting the accordion early in the formation of bluegrass. He simply hadn't met the Kenny Baker of accordion. This episode also talks about divine intervention, the subconscious mind and mushrooms. Dive in!
---
Episode 194 - David Mathis Interview - Gallagher Guitar
Gallagher guitars are well known among bluegrass guitarists and were brought to fame when Doc Watson chose a D-50 back in the late 1960's. Gallaghers are still being made in Tennessee.
---
Episode 195 - Early Morning Ranting
Here are ten ways you can become a better bluegrass musician, all delivered to you before the rooster started crowing.
---
Episode 196 - Mushrooms and Metronomes
Get good at one thing and you get good at many things you have never even tried. A recording from the barn.
---
Episode 197 - Chatty Light Interview
I was recently interviewed on the Chatty Light Podcast. I thought you might enjoy hearing it.
---
Episode 198 - A Major Award & The Ed Davis Method
I talk about a lot of things in this episode. Recap a recent gig, advice for users of old mics, learning from other's successes, and present a simple method of looking at private lessons. Have fun!
---
Episode 199 - Uncle Rico's Time Machine
This episode is for educational purposes. What you learn is your business. It has everything! Notes, licks, breaks, one liners, sound effects, advice written between the lines. Everything. This is why we do it.
---
How my son and I digitized my Flatiron F5. You could think of this as "how to sound like Chris Thile without practicing!". And some other stuff. Don't shoot your eye out!
---
Episode 201 - Harps Jackson Interview
Harps is the red-headed step child of bluegrass. All harmonica players are! But Harps can jam so you might want to check this out. After all, Bill Monroe himself travelled with the Harmonica Wizard DeFord Bailey in his tent show days so it is worth a listen.
---
Episode 202 - Jim "Duck" Adkins Interview
If it walks like a duck, talks like a duck, sings like a duck... it must be a duck. Meet the real deal, the original, the one and only Mr. Duck.
---
Episode 203 - Curtis Jones Interview
Sit back, relax and enjoy this conversation with one of the world's best bluegrass guitarists. He is another vote in favor of the oft-forgotten Georgia musicians.
---
Yes. I am trying to set a record for the longest web page in history.
---
Are you enjoying this? Tell your friends about the podcast. I said when I started, jokingly to my wife, that I would probably put out 500 episodes. I want to do that and I am well on my way!
But it requires help from you, the listener. You are smart. Read between the lines.
---
Do what you can. Don't do what would harm you. Perhaps just skip a beer or cup of coffee or dig around for some change under the seats of your car. Stop sucking those pennies up in that hose at the car wash and send them to me. I will put them to good use in keeping this podcast alive and kicking. Thank you.
---
THANKS FOR LISTENING • SHARE IT WITH YOUR FRIENDS!
---
Let me know what you think by emailing me your comments and suggestions.
If you like what I am doing you can support my efforts by purchasing some of my products and by sharing my site with others.
You can support the show with a little of that folding green paper or the digital representation thereof by becoming an official supporter:
---
| | | |
| --- | --- | --- |
| | | I put together this little "Supporter Pack" as another way for folks to support the show. You can set the amount to whatever suits your lifestyle and download a little complimentary "stuff". |
---
About your host Bradley Laird.
---
Recent quotes from listeners: On Friday night after school, i found your podcast, so while i was working on putting a ceiling in my building this weekend, i put on the headphones and listened to ALL of your podcasts! Very good stuff!! Jerod
Thanks for reminding me to slow down and pay attention to what I'm doing, instead of trying to blast through and hoping it comes out the way I hear it in my head. Keep up the good work! Tyler
I just found your talk radio blog and love listening to each episode. ...It is enjoyable to listen to and right on with the info us wannabees need to know. I have downloaded several resources and am very impressed with the high quality of the materials. You are as fine an educator as any professor I had in college. Thanks for investing in our lives. Barry
I have a long drive to and from work. And have been listening to the podcast. Very inspirational. Keep up the good work. And keep them coming. Matt
---
Have something to contribute? Want to be on the show?
If you have something to say, and you think it would help the audience, contact me and let's talk about an interview.
Want to feature your band's music on the show? I am seeking recorded music to feature in each episode from bluegrass bands a) currently performing, b) have original material which they hold the copyrights to, and c) want to be heard! Contact me by email.
Have an idea, product or service that you think helps people play better bluegrass? Same deal. Contact me and I'd love to feature you or mention it on the show.
Listener Poll Tell me a bit about yourself so that I can create episodes tailored to your interests, your skill level, and your favorite instrument. Help me help you! Link to my listener poll.

---
A technical note: If you prefer to manually use the RSS feed here are the instructions. It's not hard at all. You can also use Podbean or Stitcher as an optional way of listening. Use the buttons at the top of the page.