Bradley Laird's Grass Talk Radio Podcast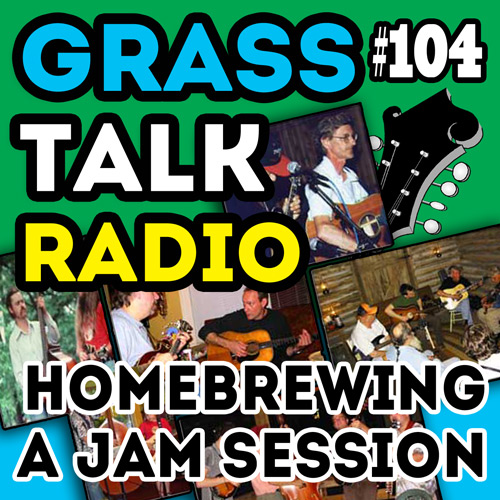 ---
---
---
The podcast for people who play bluegrass music or want to!
---
Episode 104 - Homebrewing a Jam Session
While I brew a batch of apricot ale I discuss how you can start your own jam session. The world needs more bluegrass jams and you are just the person to take of the reins of power in your own little bluegrass jamming fiefdom.
If you like what I am doing please support my efforts by purchasing some of my products and by sharing my site with others.
If this embedded audio player does not work on your device just click on one of the alternatives (iTunes, Podbean, or Stitcher) above.
---
Like the show?

I put together this little "Supporter Pack" as another way for folks to support the show. You can set the amount to whatever suits your lifestyle and download a little complimentary "stuff".

Unfortunately, producing a "free" podcast is not free. Kick in a little dough and help the cause.
---
NOTES AND LINKS FOR THIS EPISODE:
Where I get my brewing supplies.
---
The music for this episode is:
Intro - Buddy Ashmore and Pony Express singing Prison Walls written by Randy Godwin.
As segue music I used an old gig tape of Shady Grove played by Super String Theory. I am on mandolin on that one. I also used a bit of a Bach two part invention played by myself and Roland Alston; and I closed with a bit of a tune I wrote called "Hardball" played by Cedar Hill.
• List of all podcast episodes