Bradley Laird's Grass Talk Radio Podcast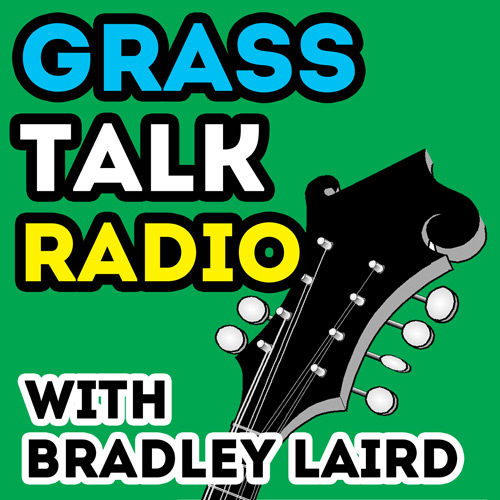 ---
---
---
The podcast for people who play bluegrass music or want to!
---
Episode 4 - How to Fail (or The Road Not Taken)
In this episode I discuss two guys I call Bob* and Dave who both set out to learn to play an instrument. Bob and Dave are compared in detail. They are doing things differently and surprise, surprise, they are getting different results. Enjoy!
Links for this episode:
• The Road Not Taken - an apropros poem by Robert Frost
• My basic practice tips if you want to make progress
• The "Learning By Committee" blog post
If you need a "plan", and who doesn't, here are some plans to follow:
MANDOLIN PLAYERS
• Beginning Mandolin - My Plan and here is the written plan to make the best progress.
• Hard up for cash? Need a less expensive plan. Use this eBook. Start at the beginning and work your way to the end. It works! (You can later supplement it with some videos if you like.)
• Intermediate Mandolin? Want to expand your abilities and knowledge? This is for you.
• Want to learn some music theory? Want to expand your mind? What to improve your practice techniques? This is for you... Mandolin Master Class.
BLUEGRASS BANJO PLAYERS
• Learn, step by step, using tablature and audio tracks with Banjo Instruction Course. It's a plan. Go through it step by step.
• Does all that tab look like chicken scratchin? Prefer to get started playing BY EAR? Use my Play By Ear Video Course.
• Already playing banjo but need more information about chords, music theory, how to practice? (Name a banjo picker who doesn't!) It's here is easy to digest form... The Flint Hill Scrolls eBook.
CLAWHAMMER BANJO PLAYERS
It's all right here... Take them in order and you'll soon be playing, frailing, flammin, clawin'... call it what you like, here's how.
ALL BEGINNING BLUEGRASS PLAYERS
• Do yourself a favor and get Jam Session Survival eBook. It's less expensive than a new set of strings and FAR MORE valuable if you want to have FUN at a jam session!
And finally here is Bill Monroe and the Bluegrass Boys singing a song about choosing between two paths. He's talking about eternal salvation/damnation and I am just talking about playing music to your fullest but the gist is the same...
*No offense to my friends named Bob or Dave.
---
| | | |
| --- | --- | --- |
| | | I put together this little "Supporter Pack" as another way for folks to support the show. You can set the amount to whatever suits your lifestyle and download a little complimentary "stuff". |
---