Bradley Laird's Grass Talk Radio Podcast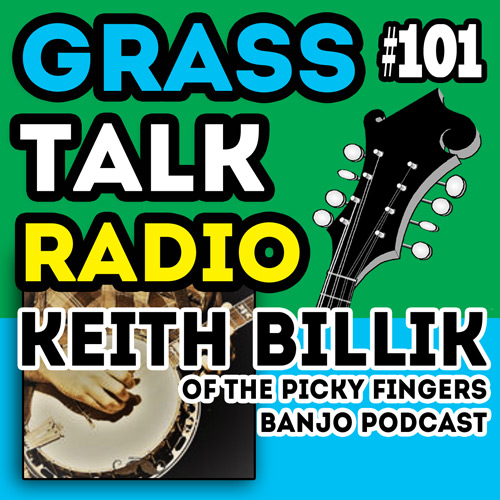 ---
---
---
The podcast for people who play bluegrass music or want to!
---
Episode 101 - Keith Billik of the Picky Fingers Banjo Podcast
This episode is a conversation with a fellow podcaster. We talk about why we do this nutty thing called podcasting, how we got started, and plans for the future.
The banjo is an important part of the bluegrass equation and Keith is doing a good job of creating informative and entertaining banjo-centric content.
If you like what I am doing please support my efforts by purchasing some of my products and by sharing my site with others.
If this embedded audio player does not work on your device just click on one of the alternatives (iTunes, Podbean, or Stitcher) above.
---
Like the show?

I put together this little "Supporter Pack" as another way for folks to support the show. You can set the amount to whatever suits your lifestyle and download a little complimentary "stuff".

Unfortunately, producing a "free" podcast is not free. Kick in a little dough and help the cause.
---
NOTES AND LINKS FOR THIS EPISODE:
You can find Keith's Picky Fingers Banjo Podcast here.
---
Banjo players can find my banjo eBooks here, including The Flint Hill Scrolls -- The Book of Forbidden Banjo Knowledge. All of these are available for instant download.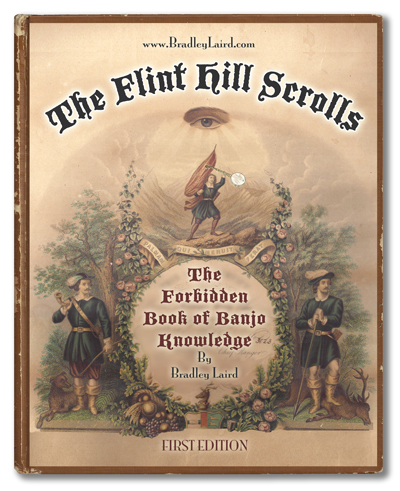 ---
The music for this episode is:
Intro - Buddy Ashmore and Pony Express singing Prison Walls written by Randy Godwin.
First segue - A bit of banjo stuff from my eBook "Wild and Weird Banjo Endings"
Outro - A little home recording I made using the Orpheum #1 banjo I mentioned in the podcast in low tuning. The song is some old thing called "The Old Titanic".
• List of all podcast episodes