Bradley Laird's Grass Talk Radio Podcast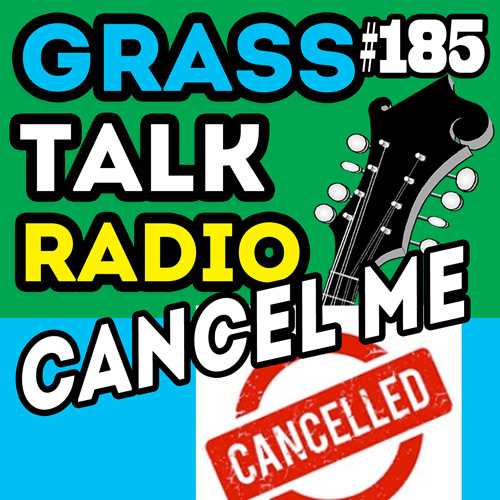 ---
Support the show with Patreon
---
---
The podcast for people who play bluegrass music or want to!
---
Episode 185 - Cancel Me
Can I say what I am really thinking? Is that not what I have done throughout this entire podcast? Didn't Briscoe Darlin say "A man's entitled to his opinion."? I am just wondering and mystified by what I see around me. You are free to make up your own mind.
If this embedded audio player does not work on your device just click on one of the alternatives (iTunes, Podbean, or Stitcher) above.
---
The music in this episode is:
Intro - Buddy Ashmore and Pony Express singing "Prison Walls" written by Randy Godwin. Buddy Ashmore (guitar and vocal), Bradley Laird (mandolin and vocal), Randy Godwin (bass and lead vocal), Mike Estes (fiddle) and David Ellis (banjo).
Outro - "Servant Song" performed by Voices of the Valley Choir, Columbus, Georgia. I want to quote two verses in case you have trouble understanding the lyrics in this beautiful recording:
We are pilgrims on the journey,
We are travelers on the road,
We are here to help each other,
Walk the mile and bear the load.
I will weep when you are weeping,
When you laugh I'll laugh with you,
I will share your joy and sorrow,
'Til we've seen this journey through.
God bless you all.
Thank you to my Patreon supporters. I have said it many times but it bears repeating: YOU are a huge part of making this happen. I do appreciate it! I sincerely do.
Another way to support the podcast is by purchasing some of my instructional products and by sharing my site with others.
---
• List of all podcast episodes