Bradley Laird's Grass Talk Radio Podcast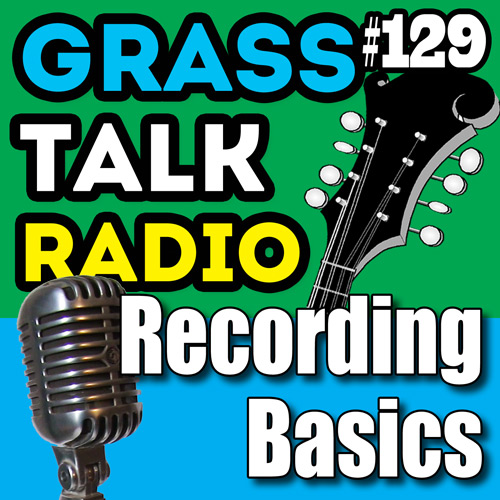 ---
Support the show with Patreon
---
---
The podcast for people who play bluegrass music or want to!
---
Episode 129 - Recording Basics
This episode is the first installment in a short series on home recording. In this introduction I discuss the difference between analog and digital, why we record, and talk about some older technologies such as the Edison cylinder and magnetic tape.
This backgrounder will help you even if all you want to do is record your banjo picking on an iPhone app. Do you know what an A/D converter is? Have you ever played a record with a sheet of paper and a sewing needle? Fun stuff.
Tech note: I saved this week's podcast in a larger, less compressed MP3 format than I have been using. It should have a bit better audio quality but be a tad slower to download. Let me know if you can tell any difference.
Thank you to my Patreon supporters. YOU are a large part of making this happen. I do appreciate it!
Another way to support the podcast is by purchasing some of my instructional products and by sharing my site with others.
If this embedded audio player does not work on your device just click on one of the alternatives (iTunes, Podbean, or Stitcher) above.
---
Like the show?

I put together this little "Supporter Pack" as another way for folks to support the show. You can set the amount to whatever suits your lifestyle and download a little complimentary "stuff".

Unfortunately, producing a "free" podcast is not free. Kick in a little dough and help the cause.
---
The music for this episode is:
Intro - Buddy Ashmore and Pony Express singing Prison Walls written by Randy Godwin.
Outro - Little Maggie, recorded by Cedar Hill in my home studio using a Boss BR8. Phase shifted banjo played by Jim Duck Adkins.
• List of all podcast episodes