Bradley Laird's Grass Talk Radio Podcast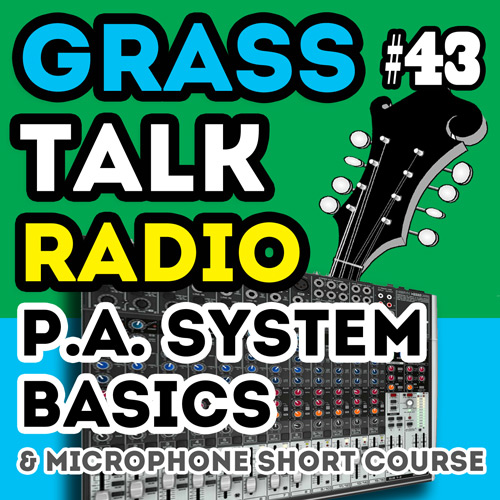 ---
---
---
The podcast for people who play bluegrass music or want to!
---
Episode 43 - P.A. System Basics
This episode picks up where I left off in #42 and will walk you through the entire signal chain of a typical bluegrass P.A. setup. It concludes with a short course in microphones. You may not need this today but you will some day–with any luck at all!
f you like what I am doing you can support my efforts by purchasing some of my products and by sharing my site with others. And, if you enjoy the show please go to iTunes and rate and review the show!
If this embedded audio player does not work on your device just click on one of the alternatives (iTunes, Podbean, or Stitcher) above.
---
| | | |
| --- | --- | --- |
| | | I put together this little "Supporter Pack" as another way for folks to support the show. You can set the amount to whatever suits your lifestyle and download a little complimentary "stuff". |
---
Links and additional information about this episode:
In this episode I mentioned a diagram, a flow chart, which follows what I am talking about in the episode. Here it is.
I also mentioned my son Jackson's classical composition he calls "Capriccio in F". Oh! If I can ever get him steered towards bluegrass!
Capriccio in F by Jackson Monroe Laird
He's an amazing kid and from the sound of this he may have picked up a gene or two from J.S. Bach himself through our old German family lineage. Who knows! That moment around 1:09-1:10 is really cool. All I will say is that it's pretty impressive for a kid of 9 years old. Chris Thile: If you want to play this please contact Jackson.
And, finally, here is our joint project "Christmas Songs for Mandolin." Have fun with it and remember 1/2 the dough goes towards Jackson's french horn fund.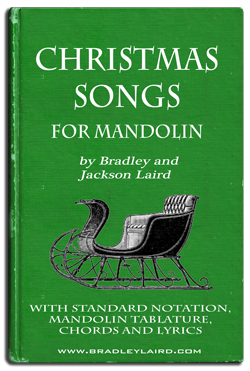 • List of all podcast episodes