Bradley Laird's Grass Talk Radio Podcast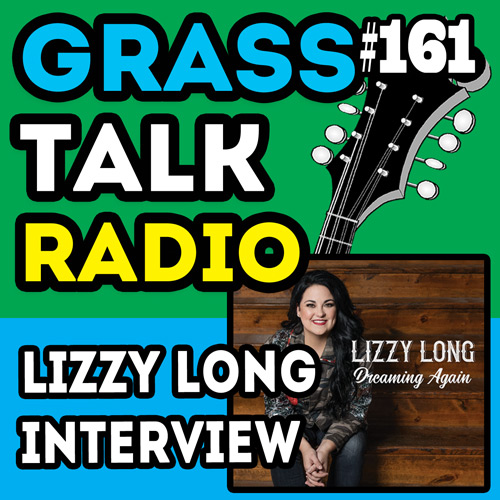 ---
Support the show with Patreon
---
---
The podcast for people who play bluegrass music or want to!
---
Episode 161 - Lizzy Long Interview
Today I had a chance to chat with Lizzy Long about her new album (it's a good un'!), stories of Earl and Louise Scruggs, playing with Little Roy Lewis, and lot of other fun stuff.
Be sure to get a copy of her new album "Dreaming Again". You can read all about it here.
For schedule and bio info visit Lizzy's website is here.
Thank you to my Patreon supporters. I have said it many times but it bears repeating: YOU are a huge part of making this happen. I do appreciate it! I sincerely do.
Another way to support the podcast is by purchasing some of my instructional products and by sharing my site with others.
If this embedded audio player does not work on your device just click on one of the alternatives (iTunes, Podbean, or Stitcher) above.
---
Links for this episode:
I also mentioned the fabled Earl Scruggs Tribute from 2006 at Turner Field where the Atlanta Braves play. Check this out! See if you can find Lizzy in that crowd! (See 8:54)
---
The music for this episode is:
Intro - Buddy Ashmore and Pony Express singing Prison Walls written by Randy Godwin.
Segue - "Cherry Pickin" from Lizzy's album on Vine Records, "Dreaming Again".
Outro - "Dreaming Again" from the same album.
• List of all podcast episodes