Bradley Laird's Grass Talk Radio Podcast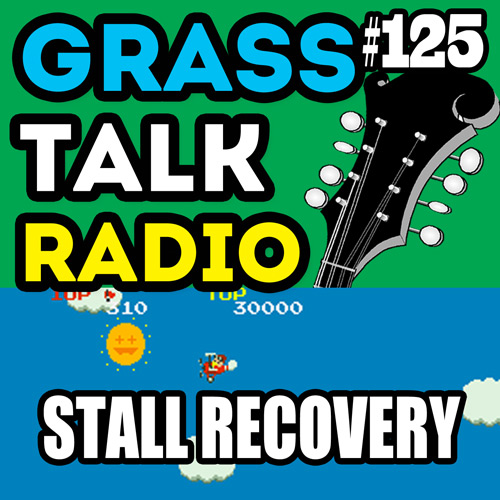 ---
---
---
The podcast for people who play bluegrass music or want to!
---
Episode 125 - Stall Recovery
In this episode I respond to a couple of listener emails. You may be in the same boat that they are! One guy is starting up a jam and wants some tips and the second guy is starting late in life and stalling out in his level of enjoyment. This episode is my advice to both.
Flying an airplane is very similar to piloting a musical instrument. It takes time. It takes experience. It takes good instruction. And you must love it to keep doing it.
Thank you to my Patreon supporters. YOU are a large part of making this happen. I do appreciate it!
Another way to support the podcast is by purchasing some of my instructional products and by sharing my site with others.
If this embedded audio player does not work on your device just click on one of the alternatives (iTunes, Podbean, or Stitcher) above.
---
Like the show?

I put together this little "Supporter Pack" as another way for folks to support the show. You can set the amount to whatever suits your lifestyle and download a little complimentary "stuff".

Unfortunately, producing a "free" podcast is not free. Kick in a little dough and help the cause.
---
The music for this episode is:
Intro - Buddy Ashmore and Pony Express singing Prison Walls written by Randy Godwin.
Outro - Don Cato's fiddle CD called "Rose of Sharon". The song is Charmaigne played by Don on fiddle, me on mandolin, Red Yates on bass, Buddy Ashmore and Tommy Singleton on guitars. This was recorded in my home studio in Rex, Georgia quite a few years back. Don, Red and Tommy are no longer with us and I feel honored to have had the experience of knowing them, playing with them, and recording this CD.
• List of all podcast episodes