Bradley Laird's Grass Talk Radio Podcast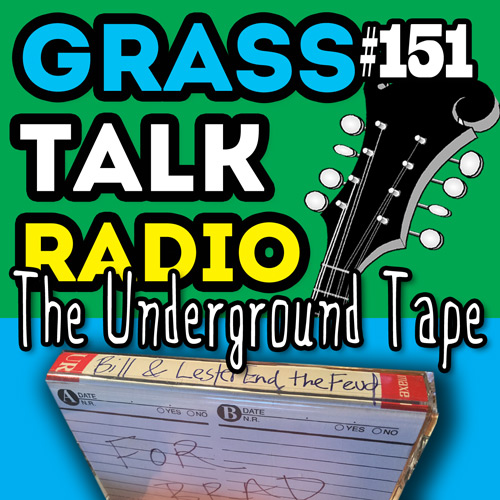 ---
Support the show with Patreon
---
---
The podcast for people who play bluegrass music or want to!
---
Episode 151 - The Underground Tape
I seem to remember that it was certified nut-case Geoff Hohwald who first gave me a copy of this oft-passed-around cassette tape. It is a bluegrass classic. In times when you just don't feel much like smiling I suggest that you pull this out and listen to it again.
Thank you to my Patreon supporters. I have said it many times but it bears repeating: YOU are a huge part of making this happen. I do appreciate it! I sincerely do.
Another way to support the podcast is by purchasing some of my instructional products and by sharing my site with others.
If this embedded audio player does not work on your device just click on one of the alternatives (iTunes, Podbean, or Stitcher) above.
---
Links for this episode:
No links this week.
---
The music for this episode is:
Intro - Buddy Ashmore and Pony Express singing Prison Walls written by Randy Godwin.
Outro - The late Don Cato of Flippen, Georgia playing a bit of of fiddle.
• List of all podcast episodes