Bradley Laird's Grass Talk Radio Podcast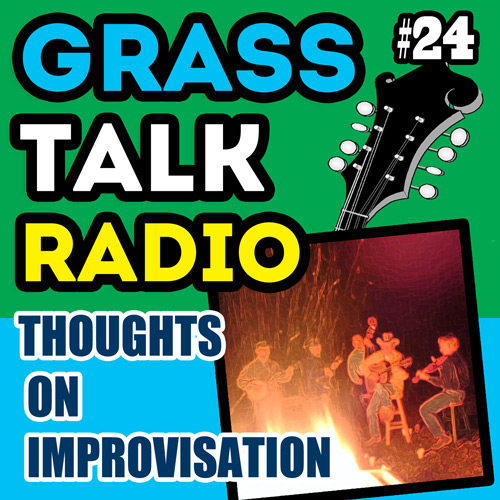 ---
---
---
The podcast for people who play bluegrass music or want to!
---
Episode 24 - Thoughts on Improvisation
Don't say you can't improvise! You already do. You did it as a baby and continue to this day--with speech! In this episode I talk about the art of music improvisation and how it compares to speech. I try to help you make sense of "hillbilly jazz" and give you tips to become better at it.
If you like what I am doing you can support my efforts by purchasing some of my products and by sharing my site with others. And, if you enjoy the show please go to iTunes and rate and review the show!
If this embedded audio player does not work on your device just click on one of the alternatives (iTunes, Podbean, or Stitcher) above.
---
| | | |
| --- | --- | --- |
| | | I put together this little "Supporter Pack" as another way for folks to support the show. You can set the amount to whatever suits your lifestyle and download a little complimentary "stuff". |
---
Links for this episode:
When I talked about free exploration I mentioned this video called "Atonal Jazz Vamps" by Barry Schmaltz (aka Robin Radus). This guy is a genius, has a vocabulary to be jealous of, and obviously a sense of humor. Pay close attention what he says at 1:53 "The trick there is to..."
I made mention of my mandolin videos which offer up lessons in constructing solos using "the chain of licks" (See Playing With Building Blocks) and a whole bunch of other things which are better described here:
I also mentioned my two eBooks which include the sort of music theory you can USE in the real world of bluegrass:
The Flint Hill Scolls - The Forbidden Book of Banjo Knowledge
---