Bradley Laird's Grass Talk Radio Podcast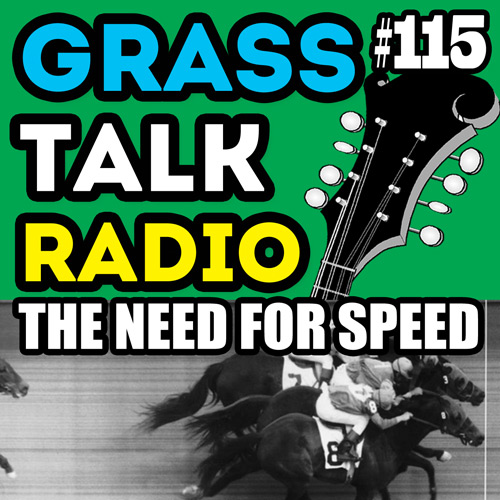 ---
---
---
The podcast for people who play bluegrass music or want to!
---
Episode 115 - The Need For Speed
This episode recounts the tale of playing at a Kentucky Derby Party, getting rained on, and then continuing by candlelight when lightning knocked the power out.
I then get into the racing theme and offer up some tips for coping when the rest of the bluegrass pack wants to play everything at light speed and you are being left in a cloud of dust.
Thank you to the folks who have helped keep the show going and growing by becoming a GrassTalkRadio supporter. I appreciate it!
You can also support the podcast by purchasing some of my products and by sharing my site with others.
If this embedded audio player does not work on your device just click on one of the alternatives (iTunes, Podbean, or Stitcher) above.
---
Like the show?

I put together this little "Supporter Pack" as another way for folks to support the show. You can set the amount to whatever suits your lifestyle and download a little complimentary "stuff".

Unfortunately, producing a "free" podcast is not free. Kick in a little dough and help the cause.
---
The music for this episode is:
Intro - Buddy Ashmore and Pony Express singing Prison Walls written by Randy Godwin.
Outro - Pony Express gig recording of the band playing a bit of Dark Hollow.
• List of all podcast episodes