Bradley Laird's Grass Talk Radio Podcast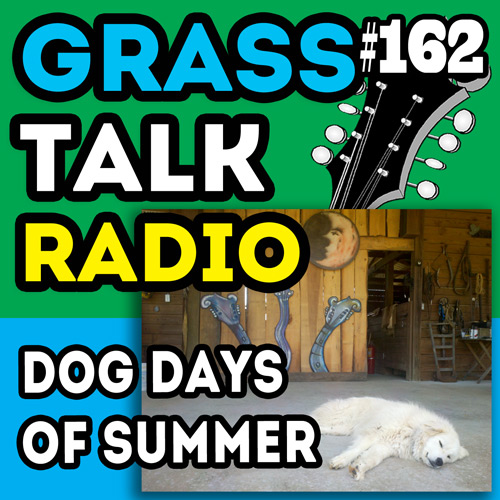 ---
Support the show with Patreon
---
---
The podcast for people who play bluegrass music or want to!
---
Episode 162 - Dog Days of Summer
In this episode I talk about the sultry, hot days of late summer. I give you a report from my latest jam session, and have a quick, impromptu interview with Jackson. After that I present you with an essay I composed called "Lessons From The Dawg." It is amazing how you can learn something about bluegrass by watching a couple of hounds play in a field.
Thank you to my Patreon supporters. I have said it many times but it bears repeating: YOU are a huge part of making this happen. I do appreciate it! I sincerely do.
Another way to support the podcast is by purchasing some of my instructional products and by sharing my site with others.
If this embedded audio player does not work on your device just click on one of the alternatives (iTunes, Podbean, or Stitcher) above.
---
Links for this episode:
In this episode I mentioned my book "Mandolin Song Book" which you can get here.
---
The music for this episode is:
Intro - Buddy Ashmore and Pony Express singing Prison Walls written by Randy Godwin.
Outro - "Dixie", which happened to be Abe Lincoln's favorite tune and played at his funeral, from my book "Mandolin Song Book". To balance out this Johnny Reb favorite, the book also includes "Battle Hymn of The Republic", a yankee favorite. You can learn both and keep both sides happy and tossing "greenbacks" and "Confederate" money in your tip jar.
• List of all podcast episodes