Bradley Laird's Grass Talk Radio Podcast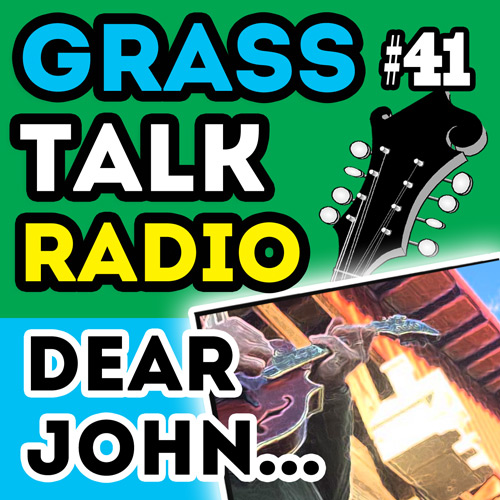 ---
---
---
The podcast for people who play bluegrass music or want to!
---
Episode 41 - Dear John...
My friend John Teate allowed me to use this episode to "slice and dice" his playing. There are a lot of "Johns" out there and the advice I give might help you too! Are you faking it when you could be "nailing it"? Food for thought. Have fun and let me know you are out there.
f you like what I am doing you can support my efforts by purchasing some of my products and by sharing my site with others. And, if you enjoy the show please go to iTunes and rate and review the show!
If this embedded audio player does not work on your device just click on one of the alternatives (iTunes, Podbean, or Stitcher) above.
---
| | | |
| --- | --- | --- |
| | | I put together this little "Supporter Pack" as another way for folks to support the show. You can set the amount to whatever suits your lifestyle and download a little complimentary "stuff". |
---
Links for this episode:
In the episode I mentioned learning 9 Pound Hammer in the the key of B. Here is that lesson. (I mis-spoke in the episode and said the lesson taught it in 2 keys but I was thinking of this one on Sittin' On Top Of The World.)
Here's a demo of the 9 Pound Hammer in B lesson:
If you are like John, and find you need to learn some of the most popular tunes, you'll find all of my "song lessons" here:
Beginning Series and here:
• List of all podcast episodes