Bradley Laird's Grass Talk Radio Podcast
---
---
---
The podcast for people who play bluegrass music or want to!
---
Episode 93 - Bluegrass Vocal Stacks
What is the best way to move up a rung or two on the ladder of greatness? Improve your singing! In particular, your bluegrass harmony singing.
There is a method to the madness. In this episode I explain how to find the tenor and baritone parts and I discuss the three ways to stack bluegrass harmonies: standard trio, high lead and high baritone stacks.
It ain't rocket science and a little improvement in this area can help take your band up a notch or two.
If you like what I am doing please support my efforts by purchasing some of my products and by sharing my site with others.
If this embedded audio player does not work on your device just click on one of the alternatives (iTunes, Podbean, or Stitcher) above.
---
Like the show?

I put together this little "Supporter Pack" as another way for folks to support the show. You can set the amount to whatever suits your lifestyle and download a little complimentary "stuff".

Unfortunately, producing a "free" podcast is not free. Kick in a little dough and help the cause.
In this episode I made several references to this ebook, The Bluegrass Family Band Song Book, which contains a section explaining everything I talked about in the episode. Scope it out!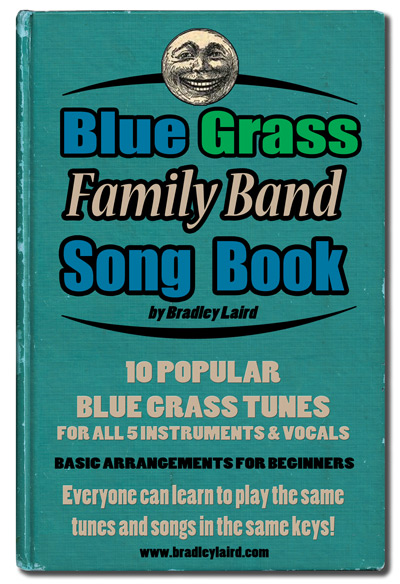 ---
Now is the time to learn some Christmas Songs on that mandolin! My son Jackon did a great job putting this together and creating all of the notation and tab for the eBook--and he gets his spending money whenever you buy a copy.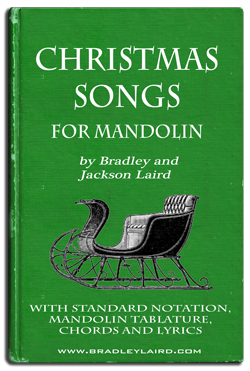 ---
By the way, that is Pony Express (circa 1980) pictured in the episode graphic. That is me in the center, Mark "Banjo" Graves on the left and Joe "Damn" Right on the right. That photo was taken in Folkston, Georgia. We look so serious! Probably singing Railroader's Lament or something equally heart-tugging. Folkston is way down in the swamps and pine forests of S. Georgia. Near the Okeefenokee. Cool place. You should go there.
• List of all podcast episodes