Bradley Laird's Grass Talk Radio Podcast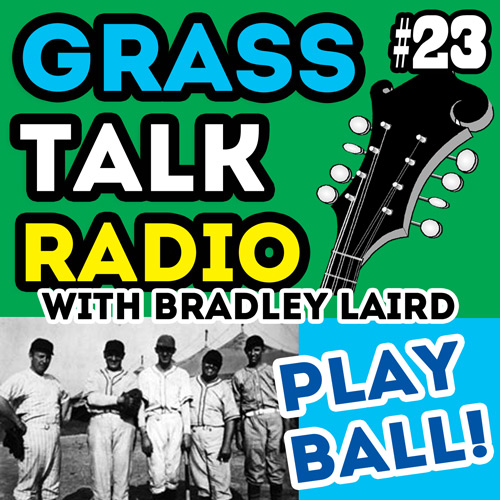 ---
---
---
The podcast for people who play bluegrass music or want to!
---
Episode 23 - Play Ball!
In this episode I talk about the connections between bluegrass and baseball. Like baseball, bluegrass is a team sport. Enjoy the show!
Jackson Laird recorded that little opening promo. Thanks, Jaybird!
And thanks to Cedar Hill for that recording of "Hardball" I used for the outro music. That's Jim Adkins, Bob MacIsaac, Fred MacIsaac, David Ellis and myself pickin' on our CD "Don't Let The Stars Get In Your Eyeball Sockets".
If you like what I am doing you can support my efforts by purchasing some of my products and by sharing my site with others. And, if you enjoy the show please go to iTunes and rate and review the show!
If this embedded audio player does not work on your device just click on one of the alternatives (iTunes, Podbean, or Stitcher) above.
---
| | | |
| --- | --- | --- |
| | | I put together this little "Supporter Pack" as another way for folks to support the show. You can set the amount to whatever suits your lifestyle and download a little complimentary "stuff". |
---
Links for this episode:
Here is a link to the old newsletter article I mentioned. One apology though. On re-reading it I realized that I only mentioned baseball in passing by saying:
"No game of ball was ever the same. Yet they were all the same. This is true for baseball, elections, mowing the lawn, driving to the grocery store or playing a bluegrass song."
The article is still pretty good. More about dog ball than baseball.
Incidentally, that website name in that PDF article is no longer in use (mandouniversity.com). All of my stuff now lives at bradleylaird.com. Also, if you want to see the complete archives for that newsletter they are here.
And if you want to get a crystal radio kit like I built as a kid this is a good one!
---