Bradley Laird's Grass Talk Radio Podcast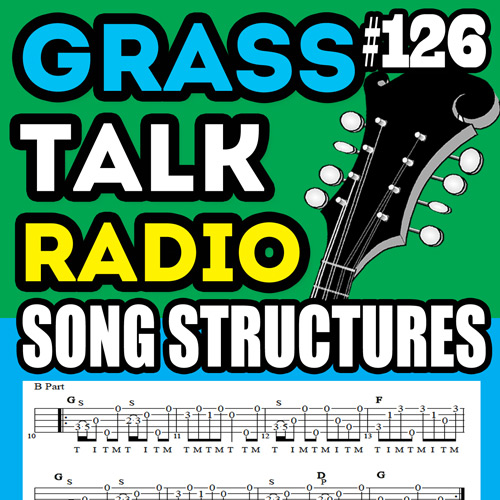 ---
---
---
The podcast for people who play bluegrass music or want to!
---
Episode 126 - Song Structures
The majority of bluegrass songs and tunes will fall into five categories based upon their structure. There are two main types of instrumentals and three variations of vocal songs. Recognizing these structural differences will help you deternine what to do during your solos and to better arrange songs for your band or jam session.
I present audio examples so that you can hear each structure type. After listening to this you'll never ask the question "Am I supposed to play the verse or the chorus during my break?" Enjoy the show.
Thank you to my Patreon supporters. YOU are a large part of making this happen. I do appreciate it!
Another way to support the podcast is by purchasing some of my instructional products and by sharing my site with others.
If this embedded audio player does not work on your device just click on one of the alternatives (iTunes, Podbean, or Stitcher) above.
---
Like the show?

I put together this little "Supporter Pack" as another way for folks to support the show. You can set the amount to whatever suits your lifestyle and download a little complimentary "stuff".

Unfortunately, producing a "free" podcast is not free. Kick in a little dough and help the cause.
---
The music for this episode is:
Intro - Buddy Ashmore and Pony Express singing Prison Walls written by Randy Godwin.
Outro - Mama Don't Allow (final break) recorded by Cedar Hill on their 1984 album "Mama Don't Allow".
• List of all podcast episodes