Bradley Laird's Grass Talk Radio Podcast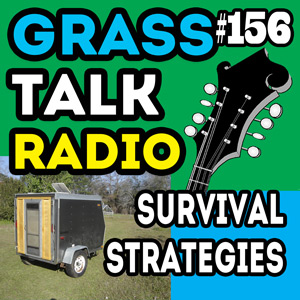 ---
Support the show with Patreon
---
---
The podcast for people who play bluegrass music or want to!
---
Episode 156 - Survival Strategies
In this episode we hear from a fellow listener who sent in an audio introduction. After that I talk about 8 ways I am attempting to stay sane and keep the bluegrass fires burning during this challenging time. I also discuss a book I wrote called The Mandolin Songbook. (More information on that is lower on this page.) Enjoy and be well!
Thank you to my Patreon supporters. I have said it many times but it bears repeating: YOU are a huge part of making this happen. I do appreciate it! I sincerely do.
Another way to support the podcast is by purchasing some of my instructional products and by sharing my site with others.
If this embedded audio player does not work on your device just click on one of the alternatives (iTunes, Podbean, or Stitcher) above.
---
Links for this episode:
In this episode I mentioned that I am now able to sell the book I wrote called "The Mandolin Song Book" on my own site. Here is a link to the product on my online store. Remember you can get a 25% discount if you can identify the famous mandolin player on the cover. Simply puzzle it out and type the person's first name (all lower case) in as a coupon code.
Here is the cover: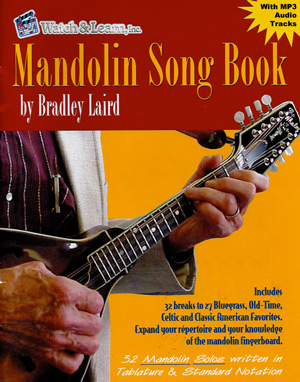 Here is where to purchase the download and enter the code. You can also download a free preview on that page.
If you are completely stumped, click here for a hint.
---
The music for this episode is:
Intro - Buddy Ashmore and Pony Express singing Prison Walls written by Randy Godwin.
Outro - "Mama Don't Allow" recorded by the band I played with for 27 years, Cedar Hill of Atlanta Georgia. This was released on our album "Mama Don't Allow" in 1984. Right now it is not Mama who says we aren't allowed to pick! It's big brother. But I thought the general theme was the same. Big Brother don't allow no bluegrass picking round here!
• List of all podcast episodes