Bradley Laird's Grass Talk Radio Podcast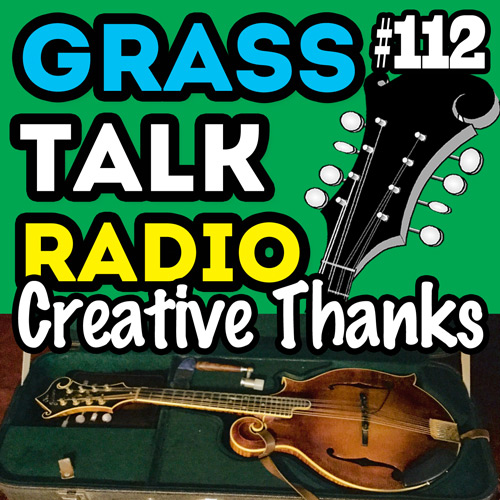 ---
---
---
The podcast for people who play bluegrass music or want to!
---
Episode 112 - Creative Thanks
I set out this morning to answer a few listener questions but I got to talking about a very thoughtful gift I received this week. I'll tell you all about it. I never got around to answering those emails.
I also talk about automotive parking brakes, my Egyptian hieroglyphic font and a sweet little letter I once got in the mail from a school girl.
The episode also includes a mini-review of McClung mandolin arm rests and Frank Ford's pegwinder cranks. Both are true works of art! If you know them tell them that I was talking about them on the podcast. True artisans.
And, lastly, thanks again Drew!
Thank you to the folks who have helped keep the show going and growing by becoming a GrassTalkRadio supporter. I appreciate it!
You can also support the podcast by purchasing some of my products and by sharing my site with others.
If this embedded audio player does not work on your device just click on one of the alternatives (iTunes, Podbean, or Stitcher) above.
---
Like the show?

I put together this little "Supporter Pack" as another way for folks to support the show. You can set the amount to whatever suits your lifestyle and download a little complimentary "stuff".

Unfortunately, producing a "free" podcast is not free. Kick in a little dough and help the cause.
---
NOTES AND LINKS FOR THIS EPISODE:
See the main description above for McClung or Frank Ford's links.
---
The music for this episode is:
Intro - Buddy Ashmore and Pony Express singing Prison Walls written by Randy Godwin.
Outro - Pony Express playing a bit of a fiddle tune (I can't think of the title right now) that we recorded to be played at our fiddle player's daughter's wedding. I just love that particular recording.
• List of all podcast episodes