Bradley Laird's Grass Talk Radio Podcast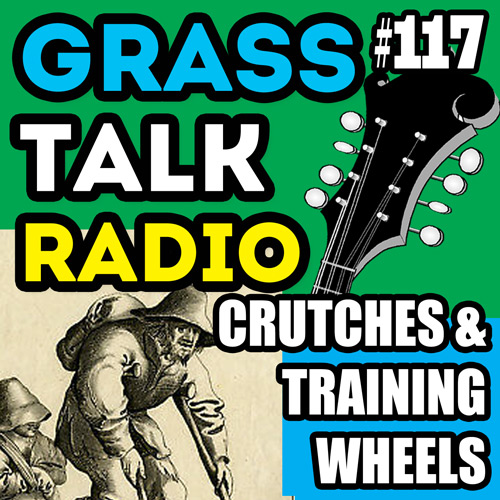 ---
---
---
The podcast for people who play bluegrass music or want to!
---
Episode 117 - Crutches and Training Wheels
Anyone who has ever sprained an ankle or broken a leg knows how valuable a crutch can be. Learning to ride a bike is made easier by using training wheels. But, eventually, you must throw them away!
In this episode I discuss the use and misuse of various crutches and training aids in learning, jamming and performing bluegrass. I hope you enjoy this episode.
I also give a shoutout to my Patreon supporters and my recent GrassTalkRadio supporters. YOU make this happen. Thank you!
You can also support the podcast by purchasing some of my products and by sharing my site with others.
If this embedded audio player does not work on your device just click on one of the alternatives (iTunes, Podbean, or Stitcher) above.
---
Like the show?

I put together this little "Supporter Pack" as another way for folks to support the show. You can set the amount to whatever suits your lifestyle and download a little complimentary "stuff".

Unfortunately, producing a "free" podcast is not free. Kick in a little dough and help the cause.
---
Links to things I mentioned in this episode:
Bert Casey's Bluegrass Fakebook
Chris Jones' various bluegrass lyric books
---
The music for this episode is:
Intro - Buddy Ashmore and Pony Express singing Prison Walls written by Randy Godwin.
Outro - A little home demo recording (for a student of mine) which I made of a tune I wrote called "Sundown Waltz". Following that is my 11 year old son's arrangement exported as a WAV file from MuseScore. I'd love to hear a good fiddle player do it. Jackson put in some cool piano stuff for sure. You should get MuseScore and start fooling around too!
Here is the standard notation of the tune if you want to learn to play it too. (Send me a recording of you or your band doing it and I'll put you on the podcast!) Note: This tune is found in mandolin tablature in my eBook "Mandolin Excursion."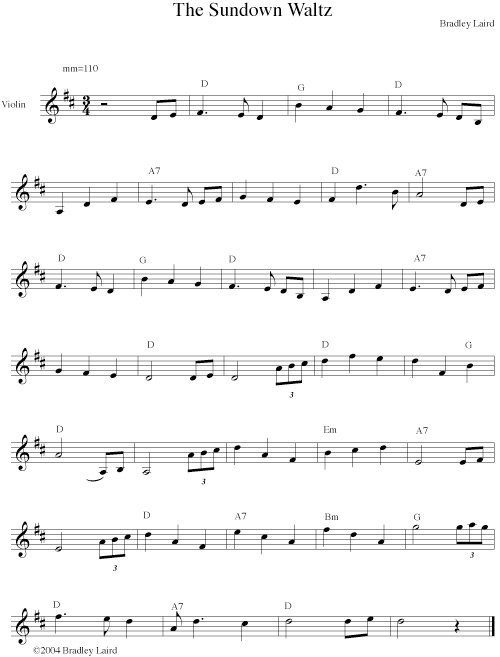 • List of all podcast episodes