Bradley Laird's Grass Talk Radio Podcast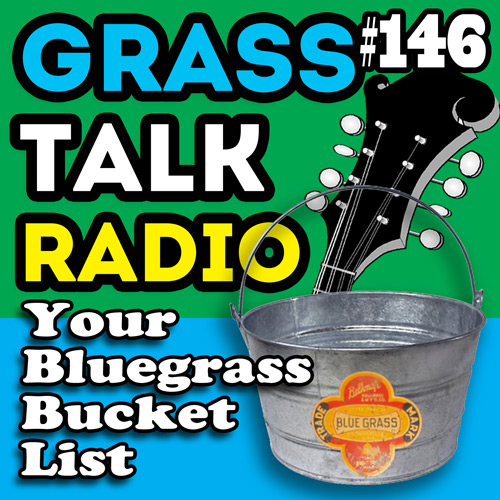 ---
Support the show with Patreon
---
---
The podcast for people who play bluegrass music or want to!
---
Episode 146 - Your Bluegrass Bucket List
The future is yours. If you can dream of something it is possible to experience it or create it. Get out a pencil and write down the things you wish to happen. Then get busy making them happen! They all will not work out as planned but your life will be better for the effort.
And, bring along a friend as you check things off your "bucket list." It's always better when you have a "partner in crime".
Thank you to my Patreon supporters. I have said it many times but it bears repeating: YOU are a huge part of making this happen. I do appreciate it! I really, really, really, really do.
Another way to support the podcast is by purchasing some of my instructional products and by sharing my site with others.
If this embedded audio player does not work on your device just click on one of the alternatives (iTunes, Podbean, or Stitcher) above.
---
Here are a couple of YouTube videos of Jackson's recent creations using his DAW. Not bad for a kid!:
If you enjoy Jackson's music you can subscribe to his YouTube channel here.l
The music for this episode is:
Intro - Buddy Ashmore and Pony Express singing Prison Walls written by Randy Godwin.
Outro - First is a bit of "Antarctica" by Jackson Laird. It is some "ambient" music he created. I then faded into something he calls "Opus 1". It is certainly not his first creation. I think it is more like opus 401 but the artist is always free to choose his own titles. This thing is a quirky little earworm that you will be whistling and humming for days.
By the way, all of this stuff is created by Jackson--these are not canned loops a la Garage Band. He did these using FL Studio and his Yamaha P45 and who knows what software. You'd have to ask him about the plug ins.
• List of all podcast episodes