Bradley Laird's Grass Talk Radio Podcast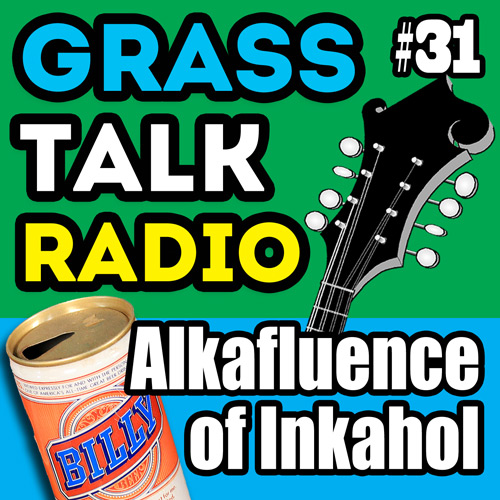 ---
---
---
The podcast for people who play bluegrass music or want to!
---
Episode 31 - The Alkafluence of Inkahol
In this episode I tell the warped story of one my early brushes with one of the giants of country music. We were wet behind the ears and learned a few things about show biz reality that day way back in July of 1980. Have fun and enjoy the show!
Note: I may do more later on this topic since it I have a nearly endless storehouse of knucklehead tales rooted in the consumption of demon alcohol.
If you like what I am doing you can support my efforts by purchasing some of my products and by sharing my site with others. And, if you enjoy the show please go to iTunes and rate and review the show!
If this embedded audio player does not work on your device just click on one of the alternatives (iTunes, Podbean, or Stitcher) above.
---
| | | |
| --- | --- | --- |
| | | I put together this little "Supporter Pack" as another way for folks to support the show. You can set the amount to whatever suits your lifestyle and download a little complimentary "stuff". |
---
Links for this episode:
This is the photo that was snapped with the old Kodak Instamatic backstage with Tom T. Hall. I told you those were nice lookin' shirts!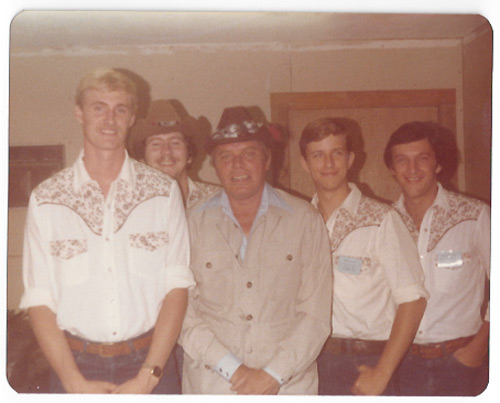 Left to right are Mark "Banjo" Graves, Barry "Goose" Cantrell, Tom T. Hall, Brad (known then as Bud) Laird, and Joe "Dam" Wright.
And this is one I found from the same day taken in front of the stage with a fan of the band.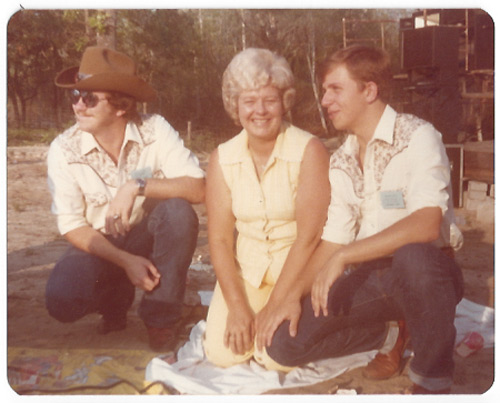 That is "Goose" and "Bud" with a fan. I am pretty sure that is the promoter's wife. Nice cuffs on those jeans, eh?
The song which closes the show is a demo from Pony Express recorded the same year and the episode story.
If your band would like to get one of your original cuts on the podcast just send me an email.
---