Bradley Laird's Grass Talk Radio Podcast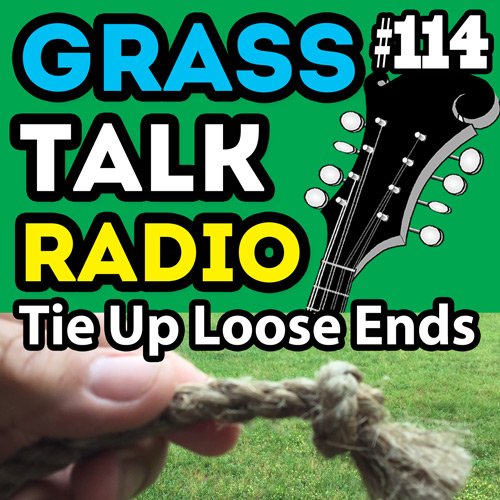 ---
---
---
The podcast for people who play bluegrass music or want to!
---
Episode 114 - Tie Up Loose Ends
This episode presents a list of ten things which I thought of which I needed to do to tie up some loose ends, finish some half-done projects and generally spruce things up. This list is meant not as a list for YOU but rather as an example of how you might create a similar list for yourself.
I also speak to you about my leap of faith in you the listener and about Harry Browne's 1973 book "How I Found Freedom In An Unfree World." He made some good points in that book and I recently acted upon one of them. We will see if he was correct or not!
Thank you to the folks who have helped keep the show going and growing by becoming a GrassTalkRadio supporter. I appreciate it!
You can also support the podcast by purchasing some of my products and by sharing my site with others.
If this embedded audio player does not work on your device just click on one of the alternatives (iTunes, Podbean, or Stitcher) above.
---
Like the show?

I put together this little "Supporter Pack" as another way for folks to support the show. You can set the amount to whatever suits your lifestyle and download a little complimentary "stuff".

Unfortunately, producing a "free" podcast is not free. Kick in a little dough and help the cause.
---
The music for this episode is:
Intro - Buddy Ashmore and Pony Express singing Prison Walls written by Randy Godwin.
Outro - "The Old Titanic" -- just a little home studio recording I made as an excuse to play around with John Hartford-style low tuned banjo picking.
• List of all podcast episodes