Bradley Laird's Grass Talk Radio Podcast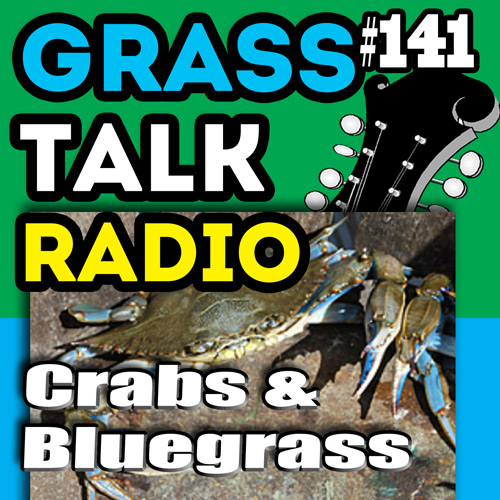 ---
Support the show with Patreon
---
---
The podcast for people who play bluegrass music or want to!
---
Episode 141 - Crabs and Bluegrass.

Not possible! There is no way this guy can relate crab fishing to bluegrass music. Yet, he does. Strange episode, but good and loaded with truth. If you want truth, step forward. If you don't well have a nice day.

In this episode I talk definition of bluegrass, crab fishing, and other such nonsense. Have fun!

There is still time to get Jackson's Christmas Songs for Mandolin eBook. You can get it here. Trust me, when Aunt Sally comes to visit this Christmas she doesn't want to hear you play Salt Creek! She wants to hear some Christmas tunes!

Here is the link to the Voices of the Valley Concert. Listen. Get a clue. Rehearse and sing well! Jump to 49:01 and listen through 53:10. Good Lord!!! If you want to see Jackson at his best--it puts me to shame! That is a beautiful example. For God's sake, take a little pride in your singing and playing as these little imps do. Bluegrass will be better for it. The world will be better for it. For crying out loud, try to sing in tune as these kids do! Listen and REPENT!

Thank you to my Patreon supporters. YOU are a huge part of making this happen. I do appreciate it!

Another way to support the podcast is by purchasing some of my instructional products and by sharing my site with others.

If this embedded audio player does not work on your device just click on one of the alternatives (iTunes, Podbean, or Stitcher) above.
---
Like the show?

I put together this little "Supporter Pack" as another way for folks to support the show. You can set the amount to whatever suits your lifestyle and download a little complimentary "stuff".

Unfortunately, producing a "free" podcast is not free. Kick in a little dough and help the cause.
---
The music for this episode is:
Intro - Buddy Ashmore and Pony Express singing Prison Walls written by Randy Godwin.
Outro - Just me and my low D strung 1978 Stewart MacDonald 3R kit banjo picking a little tune I wrote called "Big D". Man I love that low toned banjo sound!
• List of all podcast episodes