Bradley Laird's Grass Talk Radio Podcast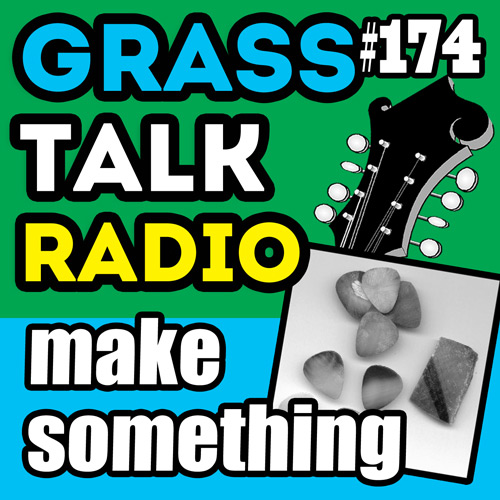 ---
Support the show with Patreon
---
---
The podcast for people who play bluegrass music or want to!
---
Episode 174 - Make Something
This episode is to encourage the arts and crafty side of your personality. In this episode I talk about 16 things you could make for yourself. Stuff you can use. Everything doesn't have to come from Amazon! And I explain the 5 benefits of making something yourself.
This episode also features a listener email from Daniel and TWO SPECIAL LIMITED TIME DISCOUNTS. Here they are:
Christmas Songs For Mandolin eBook
Full description here: https://payhip.com/b/ebgP
Use coupon code save20christmas to take 20% off through Dec. 17, 2020
------------------------------------
The Complete Banjo Learning System
Full description here: http://www.bradleylaird.com/dojo/buy-BLS.html
Use coupon code save20banjo to take 20% off through Dec. 17, 2020
---
Thank you to my Patreon supporters. I have said it many times but it bears repeating: YOU are a huge part of making this happen. I do appreciate it! I sincerely do.
Another way to support the podcast is by purchasing some of my instructional products and by sharing my site with others.
If this embedded audio player does not work on your device just click on one of the alternatives (iTunes, Podbean, or Stitcher) above.
---
The music for this episode is:
Intro - Buddy Ashmore and Pony Express singing "Prison Walls" written by Randy Godwin.
Outro - "Train 45" played by Bradley Laird (me) which is the culmination of the Complete Banjo Learning System mentioned above.
• List of all podcast episodes