Bradley Laird's Grass Talk Radio Podcast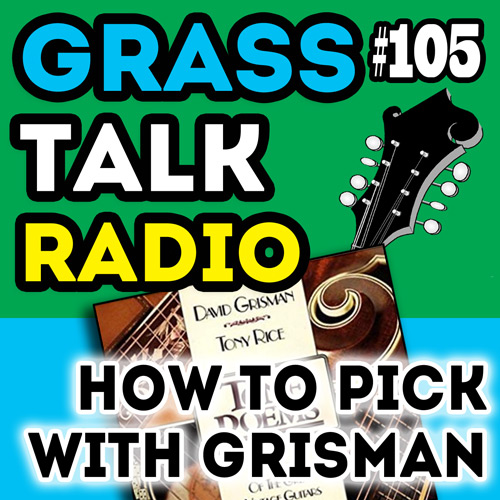 ---
---
---
The podcast for people who play bluegrass music or want to!
---
Episode 105 - How To Pick With Grisman
Would your wildest dreams come true if you could sit and jam with David Grisman for hours on end? Or maybe Tony Rice, Sam Bush, Jerry Garcia, or any of your musical heros? You'd be surprised at how easily this can be done. And guess what? You will become a better player at the same time.
Scroll down this page and I have included links to some of my own personal favorite recordings which I love to play along with.
If you like what I am doing please support my efforts by purchasing some of my products and by sharing my site with others.
If this embedded audio player does not work on your device just click on one of the alternatives (iTunes, Podbean, or Stitcher) above.
---
Like the show?

I put together this little "Supporter Pack" as another way for folks to support the show. You can set the amount to whatever suits your lifestyle and download a little complimentary "stuff".

Unfortunately, producing a "free" podcast is not free. Kick in a little dough and help the cause.
---
The music for this episode is:
Intro - Buddy Ashmore and Pony Express singing Prison Walls written by Randy Godwin.
Outro - A little recording of Pony Express (Buddy Ashmore - Guitar, Mike Estes - fiddle, David Ellis - lead guitar, Randy Godwin - bass, and Bradley Laird, mandolin) playing one of Mikey's favorite fiddle tunes.
We recorded this in Mike's garage and he used the final mix at his daughter's wedding a few days later. They danced their "Father/Daughter First Dance" at the wedding reception to this track. Mike probably said "Of course I'll dance... how's about a good fiddle tune?" She had to say yes. After all Daddy was footin' the bill!
• List of all podcast episodes