Bradley Laird's Grass Talk Radio Podcast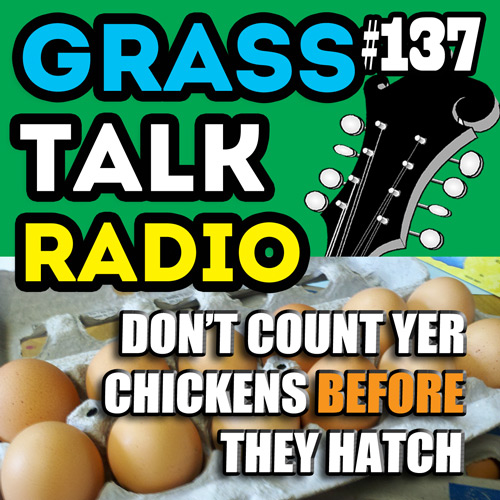 ---
Support the show with Patreon
---
---
The podcast for people who play bluegrass music or want to!
---
Episode 137 - Don't Count Yer Chickens Before They Hatch
We all face plans which could fall apart before our very eyes. Sometimes as a result of our own actions and sometimes completely by chance. Sometimes a bit of both. Allow me to elaborate on my strategies for dealing with situations such as these.
I talk about being hired and fired in under 4 hours as a guitar player. I talk about coming within inches of slamming the car into a herd of wild hogs just this morning. I talk about my dashed plans for becoming a young quail farmer.
I talk about Del McCoury showing up in Nashville to play banjo for Bill Monroe--only to discover that Bill Keith had just arrived in town too! Stuff happens and you must learn to deal with it.
Thank you to my Patreon supporters. YOU are a huge part of making this happen. I do appreciate it!
Another way to support the podcast is by purchasing some of my instructional products and by sharing my site with others.
If this embedded audio player does not work on your device just click on one of the alternatives (iTunes, Podbean, or Stitcher) above.
---
Like the show?

I put together this little "Supporter Pack" as another way for folks to support the show. You can set the amount to whatever suits your lifestyle and download a little complimentary "stuff".

Unfortunately, producing a "free" podcast is not free. Kick in a little dough and help the cause.
---
The music for this episode is:
Intro - Buddy Ashmore and Pony Express singing Prison Walls written by Randy Godwin.
Outro - "Swing Low Sweet Chariot" performed by Buddy Ashmore and Pony Express.
Here is that old fable about the Fox and the Grapes: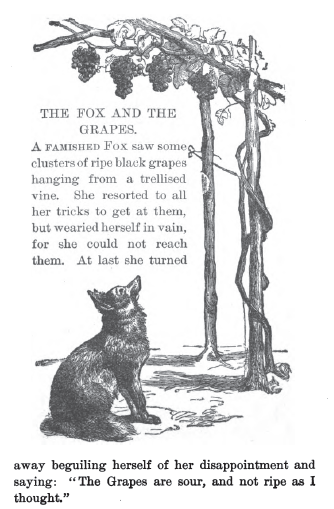 • List of all podcast episodes