Bradley Laird's Grass Talk Radio Podcast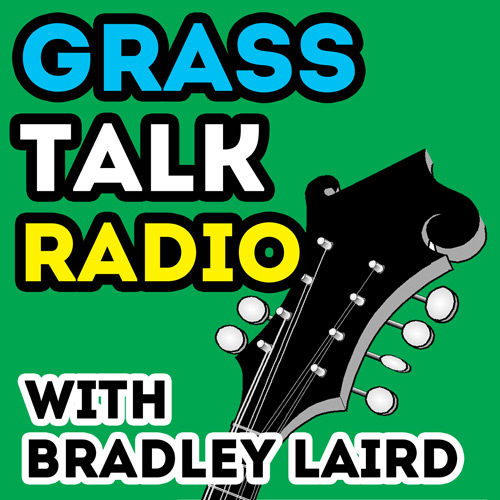 ---
---
---
The podcast for people who play bluegrass music or want to!
---
Episode 8 - Documenting Your Progress
In this episode I discuss the concept of documenting your playing to measure your progress. Progress can be difficult to notice on a day by day basis and if you see real progress you'll keep at it!
If you like what I am doing you can support my efforts by purchasing some of my products and by sharing my site with others. And, if you enjoy the show please go to iTunes and rate and review the show!
If this embedded audio player does not work on your device just click on one of the alternatives (iTunes, Podbean, or Stitcher) above.
Links for this episode:
Note: I knew that the Pony Express went from St. Joseph, Mo. to Sacramento, Ca. but I just couldn't think of it at the moment. I've been to the Pony Express Museum in St. Joe!
Audio Tracks I Mentioned:
I put these here not to say "Hey, listen to my great mandolin playing!" Far from it! I put them here to illustrate the kind of progress that can be made by an average guy or gal if they apply themselves to the task and put themselves in the situations which make advancement a likely outcome. (Joining a band is one of those things.)
A sample of my mandolin playing with the band Pony Express* recorded in December, 1979:
And another sample five months later with the band Pony Express* recorded in May, 1980:
(Don't ask me why the guitar is so loud. You only get so much in a $50 demo recorded in some guy's house. Other than the bad mix and the way too heavy reverb it's pretty good.)
*Pony Express at that time was Mark "Banjo" Graves, banjo; Brad "Bud" Laird, mandolin; Joe "Damn" Wright, guitar and Barry "Goose" Cantrell, bass.
And a couple examples of my mandolin playing with the band Cedar Hill** in November 1983:
Lost and I'll Never Find The Way
**Cedar Hill at that time was Jim "Duck" Adkins, banjo; Bob MacIsaac, guitar; Brad Laird, mandolin; Jeff Johnson, fiddle and Fred MacIsaac, bass. Those songs were on the album "Mama Don't Allow."
And finally, here is the flyer from that festival I mentioned: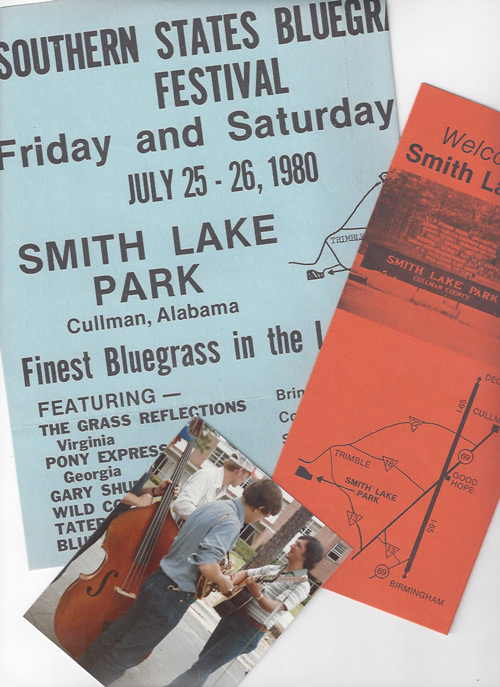 That's me trying out a borrowed Gibson F-5 for the first time in my life. Those few minutes of playing a good instrument made me begin to hate my "Alvarez" mandolin and eventually led to my building a mandolin for myself.
---
| | | |
| --- | --- | --- |
| | | I put together this little "Supporter Pack" as another way for folks to support the show. You can set the amount to whatever suits your lifestyle and download a little complimentary "stuff". |
---