Bradley Laird's Grass Talk Radio Podcast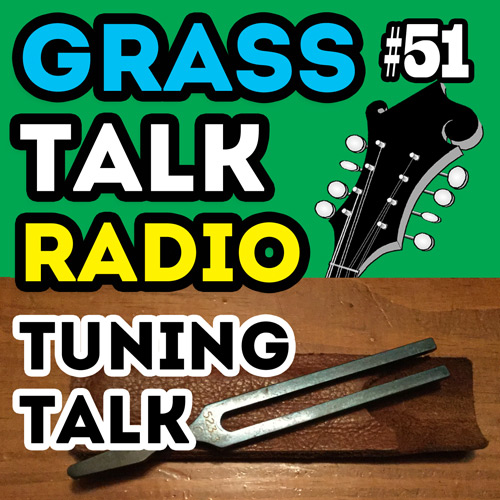 ---
The podcast for people who play bluegrass music or want to!
---
Episode 51 - Tuning Talk
This episode goes down the rabbit hole of this thing called tuning. The discussion twists and turns more than Earl's D-tuners. I examine the A440 standard, introduce you to the concept of equal temperament and the false notion of perfection.
If you like what I am doing you can support my efforts by purchasing some of my products and by sharing my site with others.
If this embedded audio player does not work on your device just click on one of the alternatives (iTunes, Podbean, or Stitcher) above.
---
| | | |
| --- | --- | --- |
| | | I put together this little "Supporter Pack" as another way for folks to support the show. You can set the amount to whatever suits your lifestyle and download a little complimentary "stuff". |
---
Links and additional information about this episode:
Here is a link to the listener poll I created and mentioned in this episode:

I mentioned my book The Mandolin Handbook which has extensive information on set-up, intonation, tuning methods and more.
The other books I suggested in this episode are:
Zen Guitar by Philip Sudo
Piano Tuning and Allied Arts by William Braid White
Temperament by Stuart Isacoff
Please note that these Amazon links provide me with an insanely small bit of chump change if you order one of the books. Amazon doesn't add anything to the cost. That pittance is taken from the seller as I understand it. During 2017, Amazon paid me the massive amount of $3.92. No kidding! Bezos, on the other hand is worth more than an hundred billion! I am in the wrong business for sure.
Closing music is courtesy of me, my own self. It's just a snippet of a mandolin tune I wrote called "Takin' The Shortcut Home".
• List of all podcast episodes