Bradley Laird's Grass Talk Radio Podcast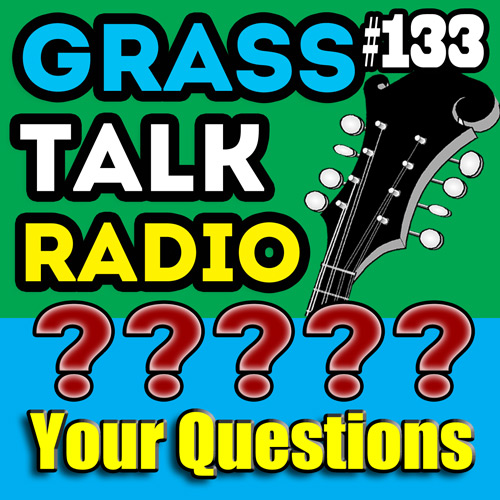 ---
Support the show with Patreon
---
---
The podcast for people who play bluegrass music or want to!
---
Episode 133 - Your Questions
This episode is filled with questions from listeners. Topics covered include buying your first bass, how often should strings be changed, how do I keep track of your video lessons, mandolin "chop" chords, and more. Links to many of the things I discussed are below on this page.
Thank you to my Patreon supporters. YOU are a large part of making this happen. I do appreciate it!
Another way to support the podcast is by purchasing some of my instructional products and by sharing my site with others.
If this embedded audio player does not work on your device just click on one of the alternatives (iTunes, Podbean, or Stitcher) above.
---
Like the show?

I put together this little "Supporter Pack" as another way for folks to support the show. You can set the amount to whatever suits your lifestyle and download a little complimentary "stuff".

Unfortunately, producing a "free" podcast is not free. Kick in a little dough and help the cause.
---
Links for things mentioned in this episode
My MandoUniversity News PDF newsletter archive.
The Applying Leverage to Mandolin Barre Chords article.
Sally Goodin Rhythm and Chords (discussing forming "chop chords").
My Mandolin Lesson Plan Checklist
Spencerian Script. What is it? Watch this video:
The music for this episode is:
Intro - Buddy Ashmore and Pony Express singing Prison Walls written by Randy Godwin.
Outro - One of my own bluegrass songs, Harvey Johnson, played by the Atlanta band Cedar Hill.
• List of all podcast episodes