Bradley Laird's Grass Talk Radio Podcast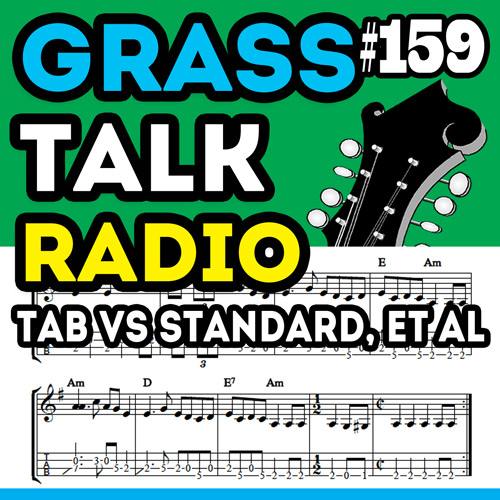 ---
Support the show with Patreon
---
---
The podcast for people who play bluegrass music or want to!
---
Episode 159 - Tab Versus Standard, et al
In this episode I get into a discussion of the pros and cons of learning from tablature versus standard notation. Then, I take it further and discuss the other ways to learn: by ear, visually, and... well, just listen to the episode. Enjoy!
Thank you to my Patreon supporters. I have said it many times but it bears repeating: YOU are a huge part of making this happen. I do appreciate it! I sincerely do.
Another way to support the podcast is by purchasing some of my instructional products and by sharing my site with others.
If this embedded audio player does not work on your device just click on one of the alternatives (iTunes, Podbean, or Stitcher) above.
---
Links for this episode:
In this episode I mentioned the Top 15 Bluegrass Podcasts page. Check it out here.
I also mentioned my newest creation Bluegrass Jam Track Collection #2.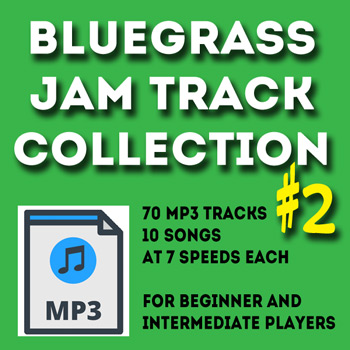 ---
The music for this episode is:
Intro - Buddy Ashmore and Pony Express singing Prison Walls written by Randy Godwin.
Outro - Shave and a haircut banjo ending from my mini-course called "Short Course In Wild and Weird Banjo Endings. Have a look here.
• List of all podcast episodes