Bradley Laird's Grass Talk Radio Podcast
---
---
---
The podcast for people who play bluegrass music or want to!
---
Episode 92 - Non-Musical Skills
In this episode I run down a list of 10 non-musical skills or attributes which will help you be a better musician, band member and team player.
Sometimes it's not all about the music. Sometimes it's about not aggravating your fellow musicians, being on time, actually knowing how to do some real stuff like changing a flat tire or reading a map. There is more to the music business than just music.
If you like what I am doing please support my efforts by purchasing some of my products and by sharing my site with others.
If this embedded audio player does not work on your device just click on one of the alternatives (iTunes, Podbean, or Stitcher) above.
---
Like the show?

I put together this little "Supporter Pack" as another way for folks to support the show. You can set the amount to whatever suits your lifestyle and download a little complimentary "stuff".

Unfortunately, producing a "free" podcast is not free. Kick in a little dough and help the cause.
---
The closing music for this episode is the Atlanta band Cedar Hill playing a bit of Don't Fence Me In.
---
Now is the time to learn some Christmas Songs on that mandolin! My son Jackon did a great job putting this together and creating all of the notation and tab for the eBook--and he gets his spending money whenever you buy a copy.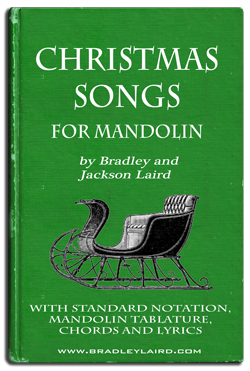 • List of all podcast episodes