Bradley Laird's Grass Talk Radio Podcast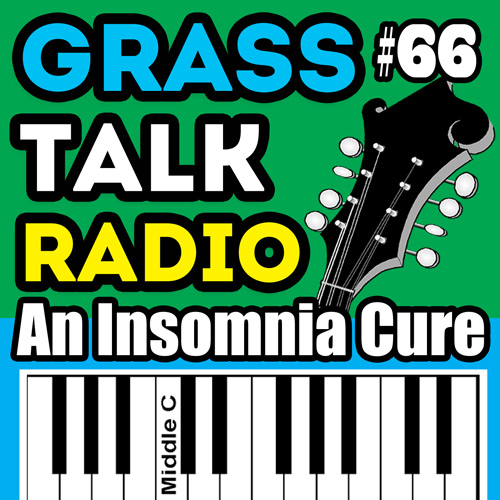 ---
---
---
The podcast for people who play bluegrass music or want to!
---
Episode 66 - An Insomnia Cure
In this episode I suggest some exploration of keyboard instruments as a learning and understanding tool with music theory. Things which appear so scrambled on banjos, mandolins and guitars are laid out so beautifully and logically on a piano keyboard.
My wife has often joked that I should market my podcast as a cure for insomnia. I think she may be on to something! After I record and edit each episode I give it one final listen before posting and, I kid you not, when I was listening back to it I was out like a light before the half-way mark. So, if you are having trouble sleeping put this on, get comfortable, and you'll sawin' logs in no time flat!
If you like what I am doing you can support my efforts by purchasing some of my products and by sharing my site with others.
If this embedded audio player does not work on your device just click on one of the alternatives (iTunes, Podbean, or Stitcher) above.
---
| | | |
| --- | --- | --- |
| | | I put together this little "Supporter Pack" as another way for folks to support the show. You can set the amount to whatever suits your lifestyle and download a little complimentary "stuff". |
---
Here are links to the resources I mentioned in this episode:
Free Video: What Is a Major Scale
• List of all podcast episodes