Bradley Laird's Grass Talk Radio Podcast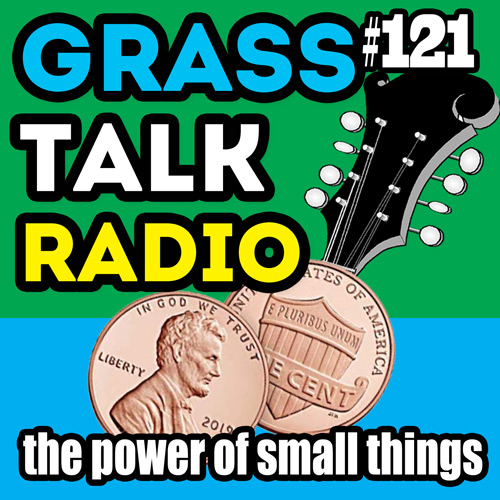 ---
---
---
The podcast for people who play bluegrass music or want to!
---
Episode 121 - The Power Of Small Things
After a quick update about that "pickup gig" I did last Friday night I launch into a discussion of the power of small incremental change over time. The analogies are all over the board, from the Federal Reserve System, to hair loss, lifting cattle as an exercise technique, and growing tomatoes. Of course, I talk about bluegrass too! Have fun.
I also give a shoutout to my Patreon supporters. YOU are a large part of making this happen. Thank you!
Another way to support the podcast is by purchasing some of my instructional products and by sharing my site with others.
If this embedded audio player does not work on your device just click on one of the alternatives (iTunes, Podbean, or Stitcher) above.
---
Like the show?

I put together this little "Supporter Pack" as another way for folks to support the show. You can set the amount to whatever suits your lifestyle and download a little complimentary "stuff".

Unfortunately, producing a "free" podcast is not free. Kick in a little dough and help the cause.
---
The music for this episode is:
Intro - Buddy Ashmore and Pony Express singing Prison Walls written by Randy Godwin.
Outro - I decided to include the entire song "I-285 Blues" by our band Cedar Hill. This song was written in 1996 by Jim "Duck" Adkins and Jerry Zee who play banjo and bass on the cut. Wild Bob MacIsaac and I are on guitar and mandolin and singing harmony. I hope you enjoy the tune!
My only real contribution, since there was no mandolin break, was that ending lick you hear--that was my idea. If you want to record this tune just get in touch and I'll put you in touch with Duck and Jerry. This tune was played live by us a lot and sent to the local Atlanta radio stations who sometimes played it as into music to traffic reports! Here was what the promo CD cover looked like: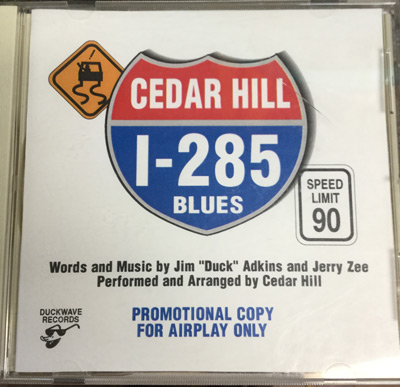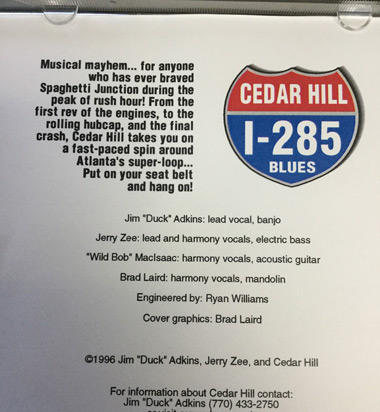 • List of all podcast episodes