Bradley Laird's Grass Talk Radio Podcast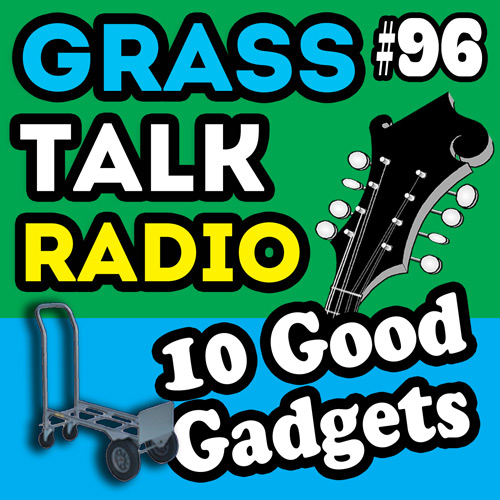 ---
---
---
The podcast for people who play bluegrass music or want to!
---
Episode 96 - 10 Good Gadgets
Today I talk about ten things I found which make life easier. I don't care if you are in a part-time bluegrass band, or a Norwegian Death Metal group, these same ten things can save your back and, in general, make your self-contained music show smoother.
If you like what I am doing please support my efforts by purchasing some of my products and by sharing my site with others.
If this embedded audio player does not work on your device just click on one of the alternatives (iTunes, Podbean, or Stitcher) above.
---
Like the show?

I put together this little "Supporter Pack" as another way for folks to support the show. You can set the amount to whatever suits your lifestyle and download a little complimentary "stuff".

Unfortunately, producing a "free" podcast is not free. Kick in a little dough and help the cause.
---
Now is the time to learn some Christmas Songs on that mandolin! My son Jackon did a great job putting this together and creating all of the notation and tab for the eBook--and he gets his spending money whenever you buy a copy. Jackson sends you his hearty thanks!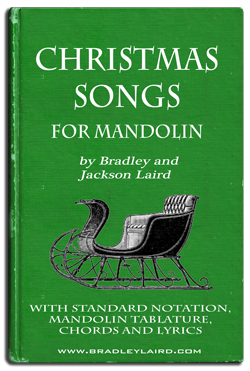 ---
I mentioned "The Pony Express General Store" in this episode. I made a quick YouTube video to show the thing. Here it is:
---
The closing music for this episode is a live tape of "Electric Oom". This was a band that lasted only one night. David Ellis and I performed one night at Especially For You (dumbest name ever for a restaurant!) in College Park, Georgia. He and I just jammed for a couple of hours for $50 each. I taped it and that is what you are hearing.
By the way, the name for band was derived from a door that was near the bathrooms in that place. They had a door with lettering on it that said "Electric _oom." The "R" had fallen off. I showed it to David and we agreed that was a good band name.
• List of all podcast episodes