Bradley Laird's Grass Talk Radio Podcast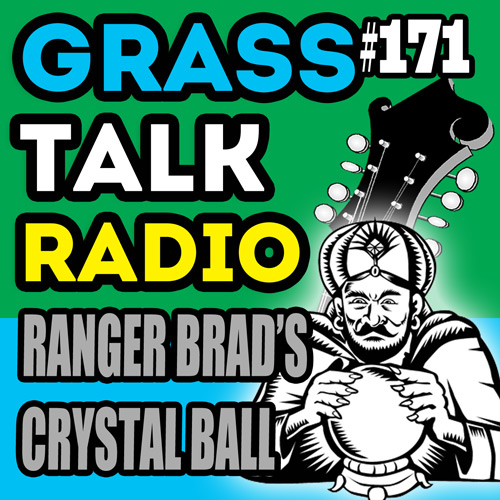 ---
Support the show with Patreon
---
---
The podcast for people who play bluegrass music or want to!
---
Episode 171 - Ranger Brad's Crystal Ball
Am I really so smart that I can predict your future? Maybe. Maybe not. But I do have a theory. Since 1982 I have seen a long parade of students show up at my door with high hopes and I have learned a lot from them!
Listen to this episode, rate yourself, and you'll see my prediction for your musical future!
Click here to download the Chart For This Episode.
The cool thing is that 50% of the items used to predict your future are within your ability to CHANGE! Have fun and may you not end up as a "no talent bum!"
---
Thank you to my Patreon supporters. I have said it many times but it bears repeating: YOU are a huge part of making this happen. I do appreciate it! I sincerely do.
Another way to support the podcast is by purchasing some of my instructional products and by sharing my site with others.
If this embedded audio player does not work on your device just click on one of the alternatives (iTunes, Podbean, or Stitcher) above.
---
Links:
Link to my new forum just for listeners of Grass Talk Radio.
Link to my son Jackson's new 6 song EP called "Beacon". Don't forget that you can download it for free--he just wants people to hear his compositions!
The music for this episode is:
Intro - Buddy Ashmore and Pony Express singing Prison Walls written by Randy Godwin.
Outro - "Harvey Johnson" written by Bradley Laird and performed by Cedar Hill on the album "Don't Let The Stars Get In Your Eyeball Sockets".
• List of all podcast episodes