Bradley Laird's GrassTalkRadio Podcast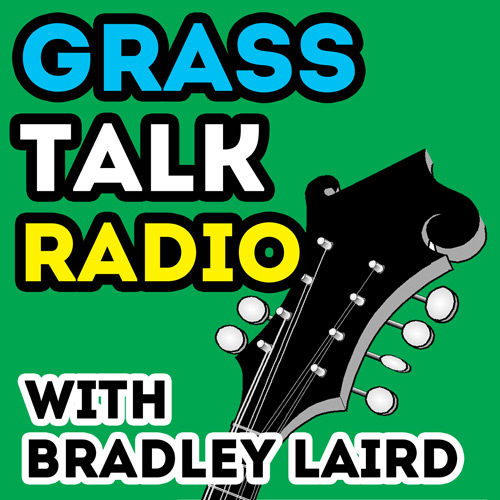 How to manually subscribe to this show using iTunes on a desktop or laptop computer.
I have tested this with iTunes 12 on my Macintosh desktop computer. I suspect that it is similar with other versions.
1. Launch iTunes on your computer.
2. Select File and then Subscribe to Podcast like this: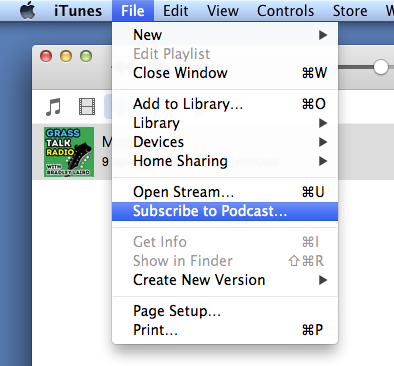 3. You will see a box that says URL: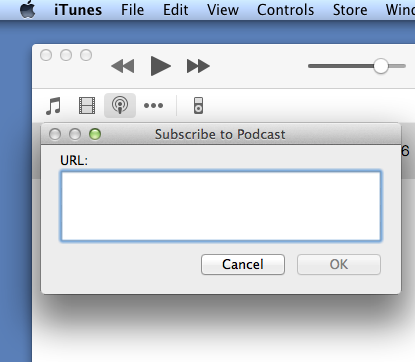 4. Cut and paste (or type) this into the box:
http://bradleylaird.podbean.com/feed/
5. Click OK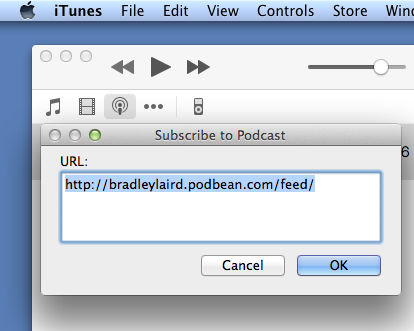 That's all there is to it! You should now see the show in your list of podcasts in iTunes.