Bradley Laird's Grass Talk Radio Podcast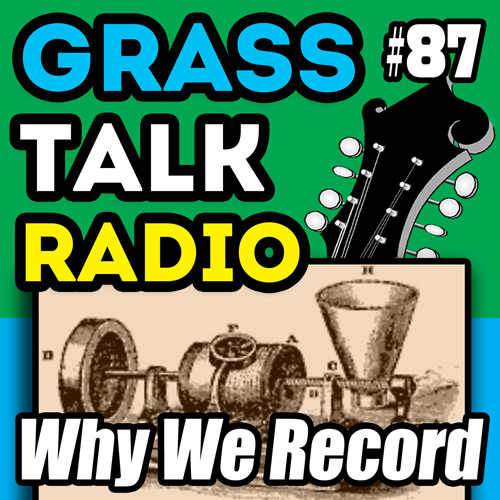 ---
---
---
The podcast for people who play bluegrass music or want to!
---
Episode 87 - Why We Record
There are many reasons to record music. In this episode I present 8 reason to capture sound for the future. As I present my thoughts I will treat you to examples I have collected over the years including Tiny Moore jamming backstage with the David Grisman Quintet, a VERY limited release of The Tattooed Biker, Swedish bluegrass patriarch Bo Gustafsson playing a Gibson K-4 mandocello for the first time, a whacked out version of Old Joe Clark and more. You should be recording.
You don't really need a reason. Just think of it as time travel. One day you will look back, listen and be very glad that you hit record.
If you like what I am doing please support my efforts by purchasing some of my products and by sharing my site with others.
If this embedded audio player does not work on your device just click on one of the alternatives (iTunes, Podbean, or Stitcher) above.
---
Like the show?

I put together this little "Supporter Pack" as another way for folks to support the show. You can set the amount to whatever suits your lifestyle and download a little complimentary "stuff".

Unfortunately, producing a "free" podcast is not free. Kick in a little dough and help the cause.
---
Additional Goodies
The new Mobile Edition of Jam Session Survival is now available! Scope it out here.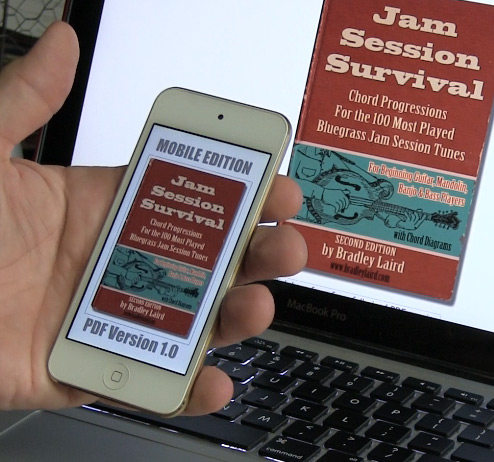 ---
The musical outro is a bit of a live cut of the band Super String Theory. I was playing mandolin and banjo with the guys. If memory serves me this was a midnight show at The Brandy House in Atlanta.
Last thing: Forgive me. I said I will tell you the THREE tuning machines that I use. I only mentioned two. The third is my trusted old Korg CA-30. I also sometimes use a Peterson VS-1 because of it's superb "bass mode" when I am playing double bass.
---
Here's a link to download the "mini" flyer you can print out and give to your bluegrass pickin' friends to help me promote the show.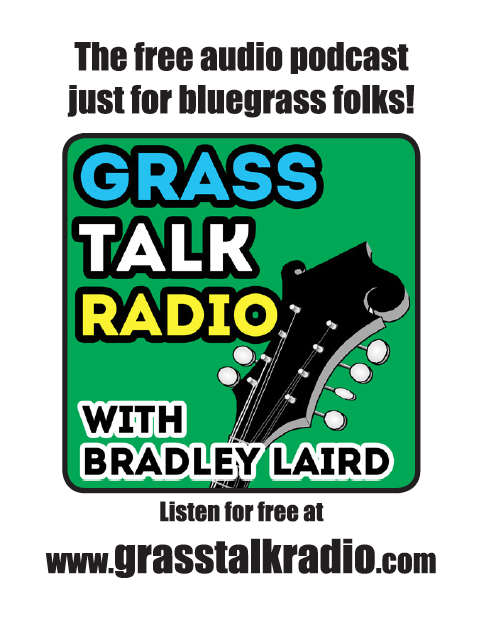 • List of all podcast episodes