Bradley Laird's Grass Talk Radio Podcast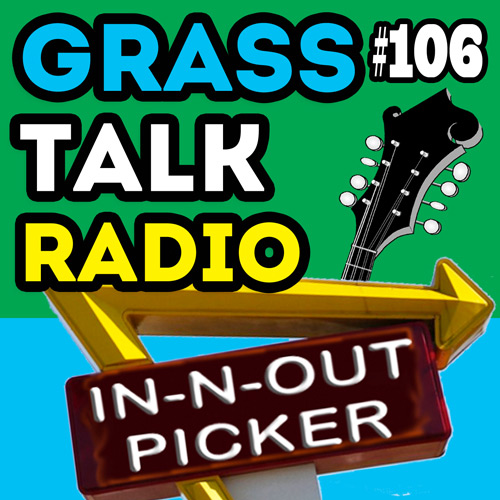 ---
---
---
The podcast for people who play bluegrass music or want to!
---
Episode 106 - In and Out
You are either on the outside looking in or the inside looking out. Learning how to earn access to the musical circles is key to growth and personal satisfaction. In this episode I discuss the concept of "being in" and how to get "in". I conclude this episode with some sure-fire ways to be "out!" too. Enjoy the show.
If you like what I am doing please support my efforts by purchasing some of my products and by sharing my site with others.
If this embedded audio player does not work on your device just click on one of the alternatives (iTunes, Podbean, or Stitcher) above.
---
Like the show?

I put together this little "Supporter Pack" as another way for folks to support the show. You can set the amount to whatever suits your lifestyle and download a little complimentary "stuff".

Unfortunately, producing a "free" podcast is not free. Kick in a little dough and help the cause.
---
NOTES AND LINKS FOR THIS EPISODE:
---
The music for this episode is:
Intro - Buddy Ashmore and Pony Express singing Prison Walls written by Randy Godwin.
Outro - A little recording I made of The Old Titanic. I was just fooling around in the studio picking some "Hartford" style, low tuned banjo, some mandolin rhythm and doodling around, guitar and voice. I never did get around to adding the bass. Maybe I will do that some day. All of the parts were overdubbed in an afternoon on a Boss BR-8 using an AKG-C1000S microphone.
• List of all podcast episodes