Bradley Laird's Grass Talk Radio Podcast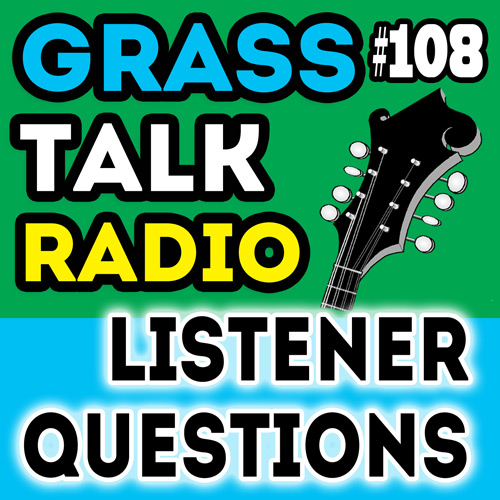 ---
---
---
The podcast for people who play bluegrass music or want to!
---
Episode 108 - Listener Questions
By request, I begin this episode by telling the story of how I helped rob a bank!
After that, I clear my email inbox and answer some listener questions and comments. I decided to do this "on air" because you might have the same questions.
It's a sort-of "kill two birds with one stone" effort and I think you will learn a few things and enjoy hearing my responses. If you have written to me recently I may be replying to you!
If you like what I am doing please support my efforts by purchasing some of my products and by sharing my site with others.
If this embedded audio player does not work on your device just click on one of the alternatives (iTunes, Podbean, or Stitcher) above.
---
Like the show?

I put together this little "Supporter Pack" as another way for folks to support the show. You can set the amount to whatever suits your lifestyle and download a little complimentary "stuff".

Unfortunately, producing a "free" podcast is not free. Kick in a little dough and help the cause.
---
NOTES AND LINKS FOR THIS EPISODE:
---
The music for this episode is:
Intro - Buddy Ashmore and Pony Express singing Prison Walls written by Randy Godwin.
Segue @ 12:35 - "Shave and a Haircut" from my Short Course in Wild & Weird Banjo Endings ebook.
Outro - This is a medium speed version of Red Haired Boy which I teach in this downloadable mandolin video lesson. (That is Curtis Jones playing rhythm guitar behind me from one of these tracks.)
• List of all podcast episodes