Bradley Laird's Grass Talk Radio Podcast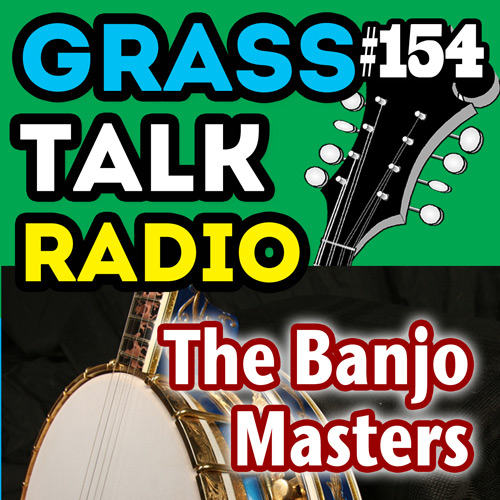 ---
Support the show with Patreon
---
---
The podcast for people who play bluegrass music or want to!
---
Episode 154 - The Banjo Masters
At the request of a listener and patreon supporter I put together this episode with samples and commentary from the top banjo albums I think every three finger bluegrass banjo player should study and enjoy.
Even if you don't play the banjo you will enjoy hearing all of the samples I pulled together.
Thank you to my Patreon supporters. I have said it many times but it bears repeating: YOU are a huge part of making this happen. I do appreciate it! I sincerely do.
Another way to support the podcast is by purchasing some of my instructional products and by sharing my site with others.
If this embedded audio player does not work on your device just click on one of the alternatives (iTunes, Podbean, or Stitcher) above.
---
Links for this episode:
I mentioned the Flint Hill Scrolls which I hope you banjo players will explore. I poured a lot of time into this book and there is not another banjo text like it in the world! Read the full description here: The Flint Hill Scrolls
---
The music for this episode is:
Intro - Buddy Ashmore and Pony Express singing Prison Walls written by Randy Godwin.
Outro - Explained in the episode.
• List of all podcast episodes