Bradley Laird's Grass Talk Radio Podcast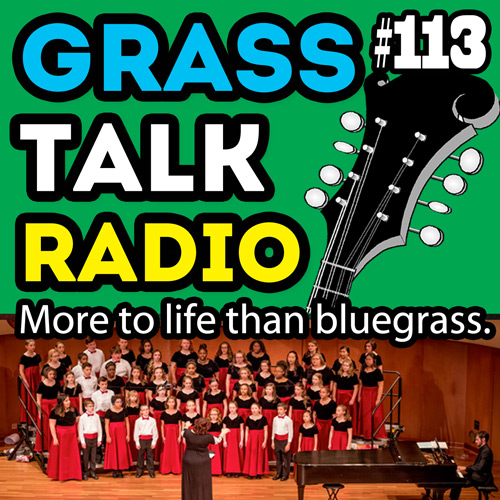 ---
---
---
The podcast for people who play bluegrass music or want to!
---
Episode 113 - More To Life Than Bluegrass
I intended this episode to a be a short explanation of why I couldn't put up a full length podcast today. I was going to talk about bandwidth limitation, how I need your support, etc. but when I started I just got to talking about some other things very important to me and which I hope are important to you. I rambled on for over 40 minutes. Then I tried to upload it. It was too long. Should I wait for the reset at the first of next month?
I bit the bullet. I stuck the Minie ball between the molars, clamped down, and clicked "upgrade account." I am counting on YOU to help me make this podcast continue. I'll talk more about this in the next episode and explain how you can help. For now, let me just describe this episode:
This show talks about the broader world of music, how we learn, why you shouldn't stand next to a storm drain during a major flood, and how there is more to life than bluegrass. You thought I would never say that! I am the "bluegrass, bluegrass, BLUEGRASS!" guy after all. But, it is true. There are other things of equal importance and some things (*sniff sniff*) are more important.
I'll be back next week with a full-blown podcast to recap the Voices of the Valley concert which I will attend this evening and I will tell you more about my leap of faith in you! (Saturday morning update: That concert was magical! I can't stop thinking about how wonderfulll they sang!)
Thank you to the folks who have helped keep the show going and growing by becoming a GrassTalkRadio supporter. I appreciate it!
You can also support the podcast by purchasing some of my products and by sharing my site with others.
If this embedded audio player does not work on your device just click on one of the alternatives (iTunes, Podbean, or Stitcher) above.
---
Like the show?

I put together this little "Supporter Pack" as another way for folks to support the show. You can set the amount to whatever suits your lifestyle and download a little complimentary "stuff".

Unfortunately, producing a "free" podcast is not free. Kick in a little dough and help the cause.
---
NOTES AND LINKS FOR THIS EPISODE: Here is the video showing the fitting of the bridge to that Ghost Mandolin:
And here are a couple of photos of the instrument, before and after:
Here it is "starring in" Moveable Major and Minor Chords. You can hear it there in that video lesson. I think I used it in a couple other lessons but I can't recall which ones at the moment. If you see bound f-holes that's the Eastman 815!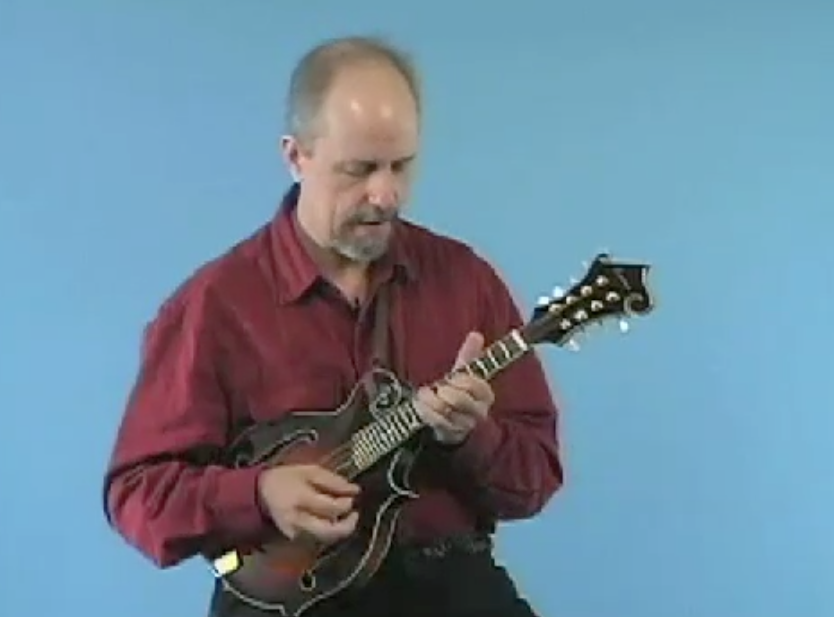 Here it is after the bike accident: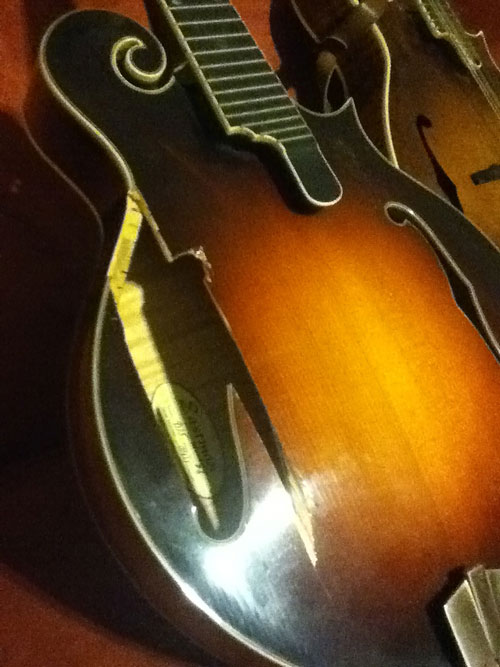 This is the new top section glued in and ready for the f holes to be cut: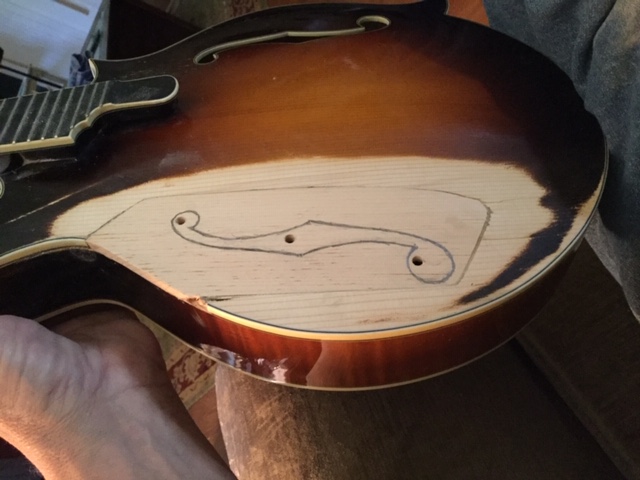 And the finished results. If you would like to own and play this mandolin just contact me.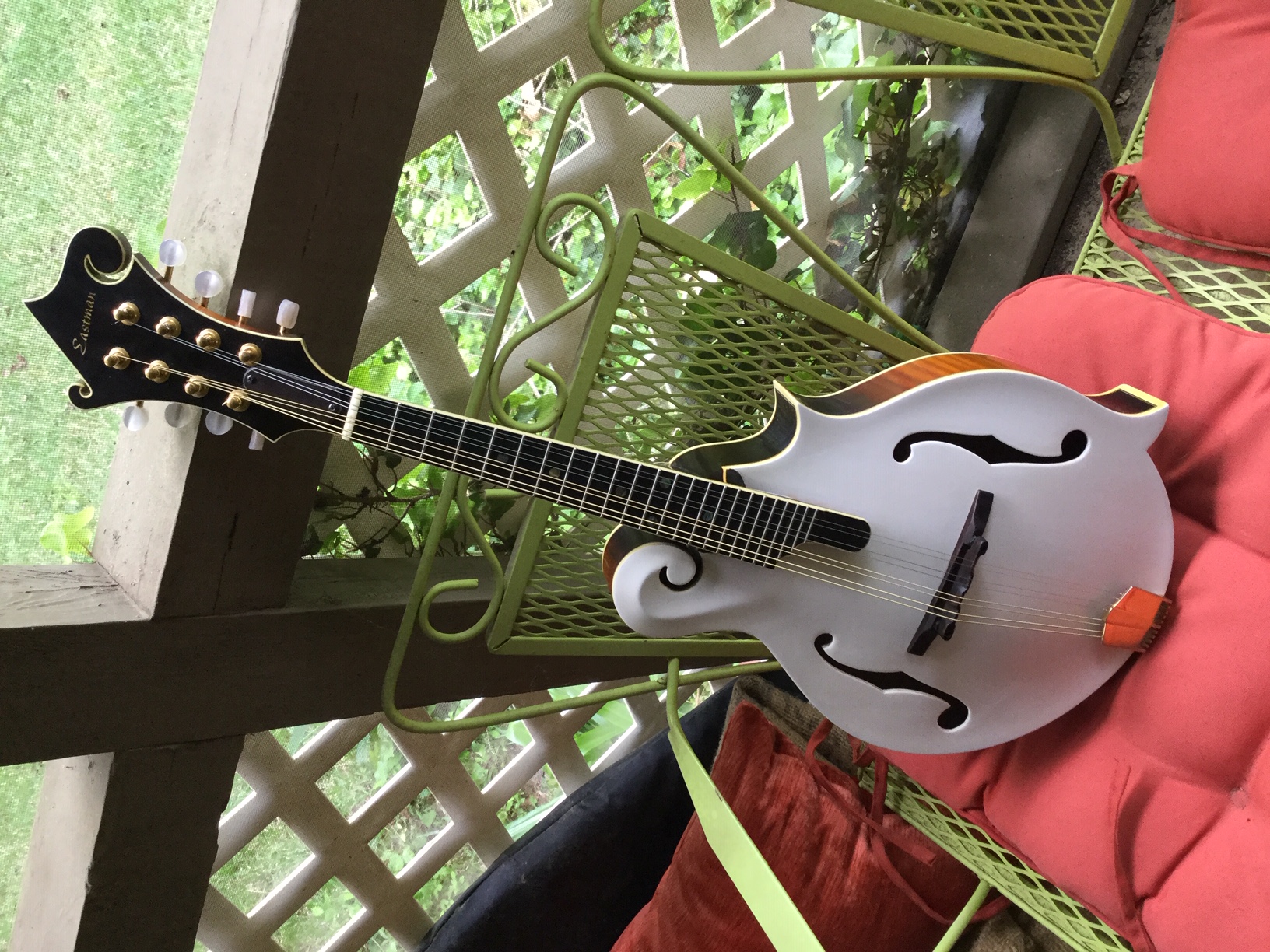 The music for this episode is:
Intro - Buddy Ashmore and Pony Express singing Prison Walls written by Randy Godwin.
Outro - "We Will Go Far" composed and orchestrated by Jackson M. Laird. Here is a link to download the uncompressed file.
• List of all podcast episodes