Bradley Laird's Grass Talk Radio Podcast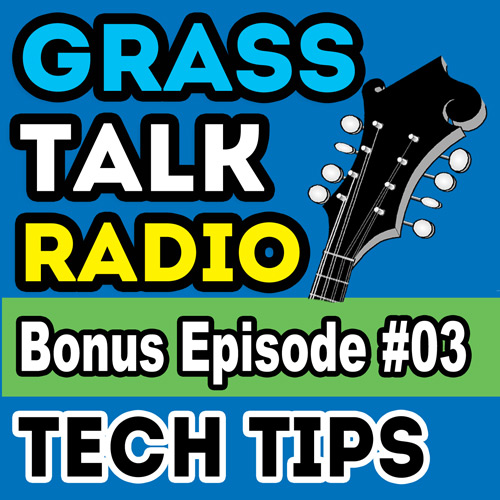 ---
The podcast for people who play bluegrass music or want to!
---
Bonus Episode 03 - Tech Tips
I hope this bit of extra information makes the experience of using my site and my instructional materials easier for you.
I try not to spend too much time talking about my own site and products. My wife has several times listened to a show and said "Brad, that was good but you never mentioned your website address!" She's right. Sometimes I do forget.
In this episode I am going to give you a walking tour of my site, through the labyrinth of secret passages, hallways, store rooms and even the attic! There are hundreds of pages of free information on my site and perhaps you missed something cool.
Another thing which happens from time to time (about 1 in 200 customers) is I get an email from someone who is having some technical trouble. They'll say something like "I tried to buy your book but it wouldn't let me. Help!"
So, to address and potentially prevent such things, the second thing I do in this episode is to explain a bit about how my eBooks and videos actually get from me to you.
I talk about PayPal, credit and debit cards, what information I have about you (not much!), the best way to contact me, zip files, the downloading process, the plethora of "computing" devices, and the file formats I use to provide my books and videos. There is a good chance you will learn a few things you didn't know.
If you like what I am doing please support my efforts by purchasing some of my products and by sharing my site with others.
If this embedded audio player does not work on your device just click on one of the alternatives (iTunes, Podbean, or Stitcher) above.
---
I put together this little "Supporter Pack" as another way for folks to support the show. You can set the amount to whatever suits your lifestyle and download a little complimentary "stuff".

Plus, you get that warm, fuzzy feeling when you know that you are part of making it happen.
---
A couple of things I mentioned in this episode:
The Mandolin Lesson Checklist free PDF
The Monthly Newsletter Signup Page and Past Issue Archive
The Ancient Order of the Mandolin
---
Here's a link to download the "mini" flyer you can print out and give to your bluegrass pickin' friends to help me promote the show. Print out a few on your home printer, stick 'em in your case and tell your pickin' pals about the show. Thank you!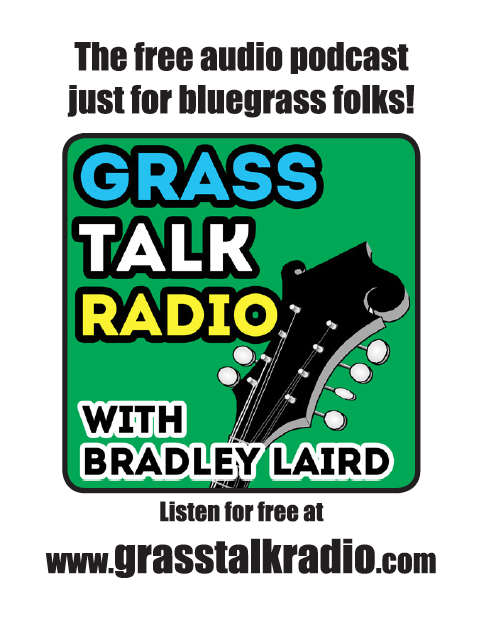 • List of all podcast episodes