Bradley Laird's Grass Talk Radio Podcast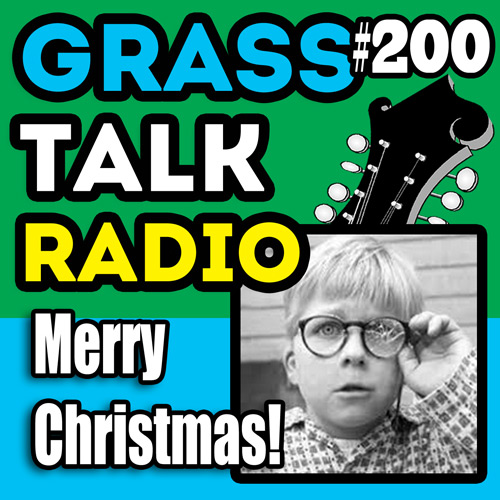 ---
Support the show with Patreon
---
---
The podcast for people who play bluegrass music or want to!
---
Episode 200 - Merry Christmas
Kid, you'll shoot your eye out! Hi folks. This is a Christmas greeting along with a discussion of digitized instruments, how that is the nail in the coffin for live session recording, Doyle Lawson's retirement, tossing the old baseball around with my kid and waiting for the family to gather for the annual viewing of Jean Shepherd's "The Christmas Story". Best movie ever! Talk to you all in the next year.
THERE IS STILL TIME - All of you mandolin players need Jackson's eBook Christmas Songs For Mandolin. You still have plenty of time to learn them before the mistletoe is hanging. Granny don't wanna hear no Salt Creek! She wants Jingle Bells!
If this embedded audio player does not work on your device just click on one of the alternatives (iTunes, Podbean, or Stitcher) above.
---
The music in this episode is:
Intro - Buddy Ashmore and Pony Express singing "Prison Walls" written by Randy Godwin. Buddy Ashmore (guitar and vocal), Bradley Laird (mandolin and vocal), Randy Godwin (bass and lead vocal), Mike Estes (fiddle) and David Ellis (banjo).
Digitized Mandolin - Jerusalem Ridge the way I notated it for my students over the years followed by Bach's Violin Partita #1--both programmed by my son Jackson Laird. The mandolin voice is my 1985 Flatiron F5 Artist.
Thank you to my Patreon supporters. I have said it many times but it bears repeating: YOU are a huge part of making this happen. I do appreciate it! I sincerely do.
Another way to support the podcast is by purchasing some of my instructional products and by sharing my site with others.
---
• List of all podcast episodes