Bradley Laird's Grass Talk Radio Podcast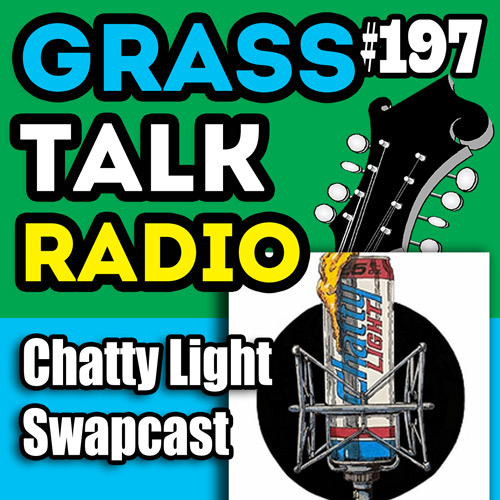 ---
Support the show with Patreon
---
---
The podcast for people who play bluegrass music or want to!
---
Episode 197 - Chatty Light Interview
I recently sat down with Colton and Alex of the Chatty Light Podcast for an interview. We rambled all through the weeds and talked about all sorts of stuff. I hope you enjoy the show!
And for my boy Jackson's Christmas fund, don't forget: Christmas Times a Coming!. All you mandolin players need Jackson's eBook Christmas Songs For Mandolin. You still have plenty of time to learn them before the mistletoe is hanging. Granny don't wanna hear no Salt Creek! She wants Jingle Bells!
If this embedded audio player does not work on your device just click on one of the alternatives (iTunes, Podbean, or Stitcher) above.
---
The music in this episode is:
Intro - Buddy Ashmore and Pony Express singing "Prison Walls" written by Randy Godwin. Buddy Ashmore (guitar and vocal), Bradley Laird (mandolin and vocal), Randy Godwin (bass and lead vocal), Mike Estes (fiddle) and David Ellis (banjo).
Music in the episode - Various cuts from Cedar Hill, Pony Express and The Incorrigible String Band--three bands I played in over the years.
Thank you to my Patreon supporters. I have said it many times but it bears repeating: YOU are a huge part of making this happen. I do appreciate it! I sincerely do.
Another way to support the podcast is by purchasing some of my instructional products and by sharing my site with others.
---
• List of all podcast episodes